Sony may be out of the PC business, but that doesn't mean it is done with Windows
26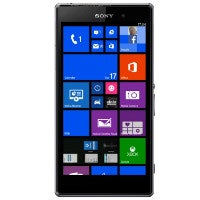 News came out recently that Sony had
sold its PC division
in order to focus more on its other businesses, like mobile. PCs are a dying form factor, so the move makes sense. But, Sony CEO Kaz Hirai wants to be clear that just because Sony isn't making PCs anymore doesn't necessarily mean that the company is done with Windows. At least for now, that door is still open.
Sony is a company that has the phrase "We don't comment on rumors" on quick-draw, so obviously there isn't a lot to go on here. But, Hirai did at least leave open the possibility that the company could make Windows Phone devices or maybe even a Windows tablet in the future. Hirai made it clear that Sony's PC days were done and that the company would be focusing on smartphones and tablets, but said about Windows, "Microsoft has various OSes, including mobile. So, as Sony, we will consider new product development going forward."
There have been rumors recently about Sony working on a
Windows Phone
device
, and those rumors make Hirai's comment about as close to an admission of a Sony Windows Phone as you're likely to get from the company until such a device is officially announced.