Sony confirms talks with Microsoft on releasing a Windows Phone
18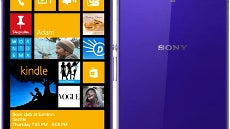 Pierre Perron, head of Sony Mobile Europe, has confirmed in an interview that the company is
actively examining the release of its own Windows Phone
handset. Now that Microsoft bought out Nokia, the field is somewhat more open for business from other companies, too, and with Redmond's cash in hand, the Windows Phone ecosystem is likely to receive a big boost in sales and popularity numbers, if the cards are played right.
Mr Perron is quoted below to say that they want to bring the typical Sony flavor on top of Windows Phone, which we hope will mean a pretty waterproof handset with high-res camera.
We are continuing our discussions with other partners, including Microsoft, as part of our partnership with this company on the broader Sony spectrum. [Working with Microsoft] is an interesting proposition for us in the PC environment, and we continue our engagement with them. We are exploring this as part of our discussion in mobile space too. One thing is using the platform [Windows Phone] itself, and another is 'what can we deliver on top of it'?