Sony has a new goal: become world's third phone maker after Samsung and Apple by going downmarket
27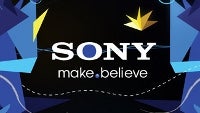 Sony Mobile's head Kunimasa Suzuki is not shy when it comes to dreams for world dominance. He said at a roundtable briefing in Tokyo today that Sony will be looking to surpass the Chinese juggernaut Huawei, and climb to occupy the third place in smartphone volume shipments, from the current fourth.
The tactic is apparently placed on making
affordable handsets for emerging markets
, and, something tells us, this shift has come right after Sony decided to start churning out
phones with Firefox OS at rock-bottom prices
. The annual race is still in its early stages, and anything is possible, so all that is left for us is grab the popcorn and wait to see if Sony can pull it off.