Sony Xperia ZL now available for pre-order in the U.S. directly from Sony
15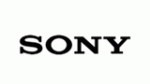 The
Sony Xperia ZL
is now being made available for pre-orders in the United States. We've already discussed many times how this is a top-shelf model that is overshadowed on Sony's own line-up by the
Sony Xperia Z
. Outside of the latter's ability to repeal water and dust, both phones are very similar and the Sony Xperia ZL's battery has a slightly larger capacity. With its smaller footprint, the Xperia ZL is the
most compact 5 inch FHD smartphone
on the market, which some of you might find refreshing in this era of larger and larger phones. Not that the model is a pipsqueak, mind you. It still offers a 5 inch BRAVIA Engine 2 display that makes up about 75% of the phone.

The Sony Xperia ZL can be pre-ordered in the U.S. directly from Sony
Sony is offering the unlocked version of the Sony Xperia ZL with HSPA connectivity for
$719.99
while the same model with 4G LTE connectivity will run you
$759.99
. Sony relayed some interesting stats with its announcement this morning of the U.S. pre-order. In talking about the high-functionality of the power button, Sony computed that the average user touches the power button on his phone
76 times per day
. How about that!
Sony says that the model will soon be available from other retailers in the states and there is a good chance that the price will be lower than Sony's price only because it is not considered good form for a manufacturer to compete with a retailer by offering a lower price. But if you want the Sony Xperia ZL now, and can't wait for another retailer to take pre-orders, go right ahead and click on the sourcelink. We should point out that the phone is available in red, white and black.
source:
Sony
via
Engadget
ATLANTA, March 25, 2013 /PRNewswire/ -- Sony Mobile Communications (USA), Inc. ("Sony Mobile") brings the Xperia™ ZL to the US, offering consumers the best of Sony in a premium smartphone. The Xperia ZL is now available online for pre-sale at Sony Store and will soon be available through other select online retailers.

The Xperia ZL has all of the specifications expected from a premium smartphone and offers even more with best of Sony experiences. It combines a razor sharp 5" full HD (1920x1080p) Reality Display with an elegant and compact design. Intelligent camera features make taking high quality images easier than ever, and One-touch connections via NFC (Near field communication) allow the Xperia ZL to communicate with a wide range of NFC-enabled devices with a single tap.

Compact design
With Sony's expertise in design and craftsmanship, the Xperia ZL comes with subtly rounded edges, a curvature that fits naturally into the palm of your hand, and a compact layout that optimizes the iconic phone design.
The power button also has high functionality, as the average user is likely to touch it an estimated 76 times per day, and exemplifies the premium build and craftsmanship that has gone into the Xperia ZL.

Intelligent Sony Technology

Xperia ZL's Reality Display, powered by Mobile BRAVIA® Engine 2, brings Sony's long-standing TV expertise to the smartphone and delivers an immersive viewing experience with optimized colors, contrast, and clarity. Most smartphones available today have screen ratios of between 60 and 68 percent. Xperia ZL has been precision engineered for an exceptional viewing experience while maintaining a compact design, allowing the brilliant display-representing 75 percent of the overall footprint*-to take the spotlight.

Xperia ZL also shares capabilities with Sony digital cameras and features Exmor RS for mobile, the world's first image sensor with HDR** (High Dynamic Range) video for smartphones. HDR technology enhances clear images against strong backlight, enabling users to capture razor sharp pictures and videos, no matter the conditions.

Sony's One-touch functions enable consumers to easily share music, photos, and videos from their smartphone to an array of NFC-enabled Sony devices including speakers, headphones, and TVs. With the latest NFC-capable BRAVIA TV, simply touch the Xperia ZL to the TV remote control to instantly enjoy your photos or view the content of your phone's screen on a large TV screen. With an NFC-enabled headset or speaker, listen to the songs on your Xperia ZL with just a tap.

Xperia ZL also includes Battery STAMINA Mode that significantly improves the battery standby time by automatically shutting down battery-draining apps whenever the screen is off and starting them up again when the screen is back on.

Discover, enjoy and share entertainment with Sony's media applications

Sony media applications offer a consistent entertainment experience across a range of Sony devices. The "WALKMAN", Album, and Movies apps enable discovery of online and offline content through a single access point. Each application provides new ways to enjoy and share that content. The "WALKMAN" application provides access to all of your downloaded music, a library of 18 million songs to explore from Music Unlimited***, and Facebook social integration. The Movies application gives consumers access to over 100,000 movies and TV series from Video Unlimited***, while the Album application enables easy access to Facebook friends' photos-you can even browse photos by location.

Key features for Xperia ZL

5" 1080 x 1920p full HD Reality Display with Mobile BRAVIA® Engine 2
13MP Fast Capture camera with Exmor RS for mobile, HDR video (1080p), Superior Auto and Noise Reduction to effortlessly capture razor sharp pictures and videos in any conditions
Battery STAMINA for improved standby time
NFC-enabled and Infra-red capable
1.5 GHz asynchronous quad-core Snapdragon S4 Pro processor with 2GB RAM
MSRP $759.99 (unlocked, Model C6506) and $719.99 (unlocked, Model C6502)
Available colors: Black, White, Red
Compatible network bands:
Model C6502 HSPA+: 1,2,4,5,8 and EDGE 850/900/1800/1900
Model C6506 LTE: 2,4,5,17 & HSPA+: 1,2,4,5,8 and EDGE 850/900/1800/1900
Xperia ZL will launch on Android 4.1 (Jelly Bean)