Sony Xperia Z3 hands-on: thinner, faster, bolder
29
Introduction
To no surprise, Sony announced its newest flagship smartphone, the Xperia Z3, at its IFA 2014 press conference. The phone was leaked extensively over the past few weeks, which is why we knew what to expect seeing at the event. Now, however, we're given the opportunity to spend some personal time with Sony's new gadget. Yup, it is hands-on time with the Sony Xperia Z3!
Design
We have zero doubt that looks and feel have been top priorities for Sony's team of product designers. And they've once again done their job well – the Sony Xperia Z3 looks outstanding, as any premium phone should. Sony's new flagship follows in the footsteps of its predecessors by adopting a number of their staple design traits, including the metal-made frame and that awesome-looking glass back. The result is a gorgeous phone that's neither too similar to, nor too different from the previous Sony high-ends. And don't be worried about fingerprints ruining the look of that glass back we just mentioned. The surface's coating ensures that little to no finger smudge stays on the phone's surface.
Oh, and did we highlight that the Sony Xperia Z3 is just 7.3 millimeters (0.28 inches) thick? Yup, and this makes it the thinnest Android flagship ever produced by the company. Adding the extra-rounded corners to the mix produces a phone that's quite comfortable to grasp. It's also a bit smaller and lighter than the Z2, and its dimensions now sit at 146 x 72 x 7.3 mm (5.74 x 2.83 x 0.28) and the device weighs 152 grams (5.36 ounces). At the same time, making the Z3 smaller, thinner, and lighter, hasn't negatively impacted Sony's ability to put a generous battery inside it. The Z3 packs a 3100mAh battery, which is only about 3% smaller than the Z2's 3200mAh cell.
As is now typical for Sony's high-end models, the Xperia Z3 is resistant to dust and water damage – a notable perk that few other phones can brag with. It carries an IP65/68 rating, to be more specific, which means that it can withstand being submerged in fresh water at up to 1.5 meters and for up to 30 minutes, and also withstand low-pressure jets of water shot at it. Another feature making the Z3 stand out ahead of its competitors is the set of front-facing stereo speakers. They are a valuable asset, there's no denying that, but their openings seem to somewhat spoil the look of the phone's front side, and we weren't told if any improvements have taken place over the implementation in the Z2.
Around the sides of the Sony Xperia Z3 we have the usual set of buttons – a well-exposed power key resides on the right side, along with a volume rocker and a 2-stage camera shutter. The microUSB port is on the left, together with Sony's proprietary docking port. Flaps protect the phone's microSD and SIM card slots, ensuring that no water or dust reaches any of the circuitry inside. A 3.5-millimeter headphone jack is placed on the handset's top edge.
Lastly, Sony is finally changing things up in terms of color – the usual palette of just black and white now also includes copper and silver green. A purple-colored Z3 is nowhere to be found, however.
Display
Like it or not, things here have been pretty much left unchanged. The Sony Xperia Z3 comes with a screen that's very similar to the one on the Z2, with the same diagonal size of about 5.2 inches and identical resolution of 1080 by 1920 pixels for a pixel-per-inch figure of 424 PPI. Also, the screen is still of the IPS LCD variety and features the usual set of Sony's proprietary technologies, including TRILUMINOS and the X-Reality display engine. These are supposed to improve color representation and help the screen produce sharper, clearer images, but we won't know
until we have a chance to test the screen properly. Still, there's one thing that has been improved – the screen's brightness output. Sony claims that the panel is its brightest TRILUMINOS display for mobile, so we're expecting to see a sizable improvement in this area. To the naked eye, the screen looks bright and vivid even under the powerful projectors installed in the hall, but again, our measurements will show how bright the panel can really get.
Interface
The latest Android 4.4.4 KitKat update – that's what the Xperia Z3 is loaded with. Obviously, Sony's proprietary Xperia theme is loaded on top of it, and it is as light and simple as ever.
Indeed, Sony is among the last-standing manufacturers to keep to a mostly stock-looking and feeling layout, meaning that there's no excess of extra features and little clutter. Oh, and no interface lag – you'd think we've moved on from having to mention this, but that's not really the case with all flagships just yet. The list of goodies includes a number of different-colored themes, STAMINA mode (prolongs battery life), and xLOUD and ClearPhase tweaks for better loudspeaker and in-call quality.
Lastly, and to answer a question that is likely on your mind – we don't yet know when Sony will update the Xperia Z3 to Android L, but we're plenty sure the update will make it to Sony's new hardest-hitter.
Processor and memory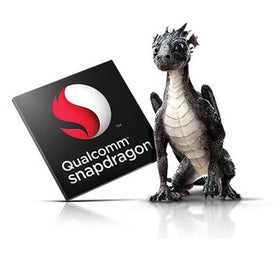 The Sony Xperia Z2 was already a beast when it came to hardware specs, but there was still a little bit of room left for improvement. The gap has been filled now with a faster SoC, namely Qualcomm's Snapdragon 801, model MSM8974-AC. The chip packs a quad-core Krait 400 CPU with a 2.5GHz maximum clock speed and an Adreno 330 graphics processor. On a side note, the very same SoC powers a number of other high-end phones, including the
LG G3
, the
Samsung Galaxy S5
, and the
HTC One (E8)
.
Now, you should keep in mind that while the Z3 will be one of the most powerful smartphones around thanks to its Snapdragon 801 SoC, it won't be the top performer of them all. Handsets, like the Samsung Galaxy Note 4, featuring the even faster Snapdragon 805 are already on their way to consumers. Should you care? Not really. The Z3's hardware specification is still top-notch and should stay relevant for at least of couple of years from now on.
The amount of RAM you get with the Sony Xperia Z3 is 3GB, just like the case was with the Z2. Again, that's plenty of memory – enough to handle some serious multitasking. And as far as storage goes, you'll get a choice of two models – one with 16GB and one with 32GB, both with the option to add extra gigs (up to 128) by sliding in a microSD card.
Camera
The 20.7MP camera on the Xperia Z3
A 20.7MP auto-focus camera with a single LED flash – that's what you get with the Sony Xperia Z3. And yes, this is the same 1/2.3'' Exmor RS sensor that we know from the Z2 and the Z1 flagships, but the camera is not at all without improvement. For example, Sony's proprietary G Lens are now wider at 25 mm (vs 27 mm in the Z2). This would allow you to fit more in a single frame without having to step back. All in all, knowing how capable Sony's 20.7MP snapper already is, we're excited to see what the new combo can do, and not at all complaining.
Besides, the software is no less important in determining whether a photo would turn out good or not, Sony has obviously done some work in that regard. For example, the company's SteadyShot tech that compensates for hand shake during video capture has been apparently improved, and the company has also added a number of new features. Those include Multi-camera and Face in (shoot video/take a picture with front and back camera simultaneously), AR Fun (draw over images), and Sound Photo (photos with... sound). Plus, Sony brags that its snapper can now reach ISO of 12800, which is impressive, we must say, but only real-life images will confirm whether or not such high sensitivity would produce usable results.
Price, release date, expectations
So there you have it! The Sony Xperia Z3 is here and it rocks even though it is but a minor upgrade over the Xperia Z2. But when is it coming, and how much would you have to pay, and is it going to be worth it?
Well, in typical Sony fashion, specifics are essentially non-existent. Sony limited itself to just vaguely pointing out that we should expect a global roll out in autumn, though that's not much to go on. As for price, Son was again mum, but we're fairly sure the Z3 will follow the pricing model of the Z2 – between €599 and €699 in Europe without a contract, and, if it ever gets to the States, around $750 contract-free. But, hey, who knows? Perhaps Sony will surprise us all, and finally work a deal with US carriers.
As for whether you should be excited about the Xperia Z3 if you're in the market for a flagship, we see no reason not to. Sure, if you already own the Xperia Z2, it would be hard to justify a new purchase, but if you don't – the Z3 is certainly looking amazing and is likely one of the best picks right now, especially if Samsung's Galaxy Note 4 does nothing for you.