Sony Xperia Z2 and Z3 series get Android 5.1 Lollipop update
11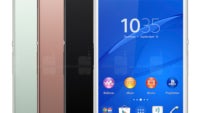 With the
overheating saga
that has hindered the launch of the
Xperia Z3+
and Z4, Sony has had ample distraction from its regular schedule. But if you're rocking an older Xperia smartphone or tablet and are looking to get your hands on Android 5.1 Lollipop, your time might just have arrived. As of now, Sony is pushing the software out to those in ownership of the Xperia Z3, Xperia Z3 Compact, Xperia Z3 Tablet Compact, Xperia Z2 and Xperia Z2 Tablet. Additionally, several other devices will be getting the Lollipop treatment in the near future.
Everything takes time, as long-term Android users will know only too well, but with Sony having gotten its house in order, many should begin to see the notification of the OTA. If you own one of the aforementioned devices and don't see anything, you can check by going to
Menu -> Settings -> About device -> Software update -> Update.
There is, of course, the small matter of carrier intervention -- a process that can throw up delays at a drop of a hat. Thus, whether you see the over-the-air update will depend largely on which network operator you do business with, as well as your region.
As for the software itself, you get customization improvements, tweaks to the camera, better enterprise support, and all-new LinkedIn featurette. Additionally, there's SmartWear integration, which will let you use the
now-much-cheaper
Sony Smartwatch 3 as a remote shutter button for your device's camera.
Sony has also announced that the more antiquated Xperia Z1, Xperia Z1 Compact and Xperia Z Ultra will all be in receipt of Android Lollipop in the
"coming weeks."
After that, the Xperia T2 Ultra, Xperia C3, and original Xperia Z series will follow, before the Xperia M2 and Xperia M2 Aqua hop aboard thereafter.