Sony Xperia Z getting updated to Android 4.2 'shortly after launch'
37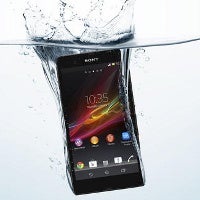 The
Sony Xperia Z
was the star of CES 2013 with a dust and water-resistant yet beautiful design, and what's expected to be a powerful camera and quad-core processor. However, the Xperia Z is set to launch with
Android 4.1 Jelly Bean
which sadly isn't the most up-to-date version of Google's mobile operating system.
However Sony has now confirmed the obvious - the Xperia Z will get updated to
4.2
Jelly Bean and moreover it'd be the first Sony device to get the update.
"Xperia Z launches on JB 4.1, but will receive 4.2 shortly after launch. As always, we'll share more info on this over the coming weeks on the blog,"
a Sony rep confirmed in a recent Q&A session.
The jump from 4.1 to 4.2 is mostly about user interface improvements but no major under the hood changes. Still, it does bring features like a new and convenient camera interface, lockscreen widgets and more.
source:
Sony
via
Android Central