Sony Xperia XZ vs Samsung Galaxy S7 Edge vs Apple iPhone 6s Plus vs LG G5: quick camera comparison
30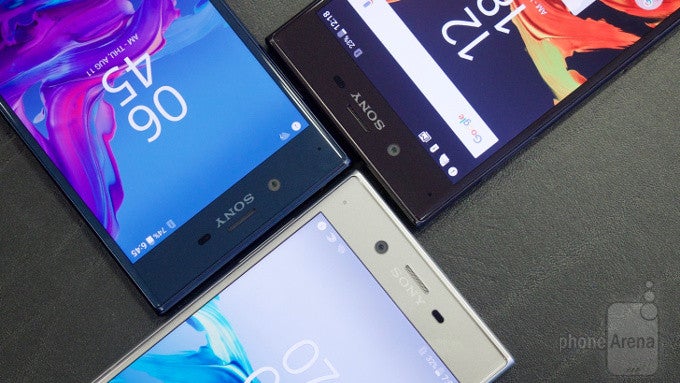 The Sony Xperia XZ is the star of the show at IFA 2016: it's actually the only flagship-level device announced at the show, so it has little competition at Europe's largest tech expo.
However, when you look at it at broader perspective, the Sony Xperia XZ is hardly alone in the battle for customer's attention and dollars. And only in comparison with its flagship rivals, we can really understand how good the Xperia XZ really is.
Sony has huge ambitions with its XZ camera, but are they justified?
One thing that Sony has been particularly proud of in the Xperia XZ is its camera: a new 23-megapixel unit with a new, custom-made sensor, the addition of laser auto-focus and color sensor, and improved image processing capabilities. Let's also not forget a first that Sony scores here: 5-axis electronic image stabilization (no OIS on it, though). All of this shapes up to be a solid combination on paper, but it's the real world tests that tell us the whole story.
That's why we brought three heavyweights in mobile photography along: the Samsung Galaxy S7 Edge, Apple iPhone 6s Plus and LG G5 to level the playing field. Now, we can make some conclusions. Take a look at the images from all four handset right below.
Disclaimer:
What you see below are resized images. You can find the full-sized samples and examine them in greater detail here:
Xperia XZ
,
Galaxy S7 Edge
,
iPhone 6s Plus
,
LG G5
. Also, when shooting on the Sony Xperia XZ we used the 8MP images from the Superior Auto mode. We found the 23-megapixel full-sized images generally slightly less impressive as the 8MP ones.


Camera
sensor
Sensor
size
Lens
Special
features
Sony
Xperia XZ
23MP
Sony IMX300
1/2.3"
f/2.0
Laser AF, Color sensor
5-axis stabilization
Samsung
Galaxy S7 Edge
12MP
Sony IMX260
1/2.6"
f/1.7
Dual pixel AF
OIS
Apple
iPhone 6s Plus
12MP
Sony ?
1/3"
f/2.2
PDAF
OIS
LG
G5
16MP
Sony IMX234
1/2.6"
f/1.8
Dual rear camera
Laser AF, 3-axis OIS
#1: Parrot scene
Sony had a special booth to showcase the improvement that the new color sensor brings to color reproduction and white balance selection on the Xperia XZ. It had a set-up showing the improvement from its previous generation model, the Xperia Z5, but we took things further bringing along Samsung's, Apple's and LG's flagship. The Sony representative at the booth watched with curiosity as we snapped pictures, and was curious about the results. Well, here they are:
#2: Portrait
Next up, we took a portrait of yours humbly with each of the cameras (this was not a selfie, it was a portrait picture taken with the rear camera of each of the devices). Sony's booth had more than challenging conditions for shooting: the light was changing constantly and we did our best to snap pictures at similar lighting conditions. See the results below.
#3: Sony's IFA booth
We also snapped pictures of Sony's booth with another fellow blogger in the middle, snapping pictures of the Xperia XZ on display. Again, we were faced with Sony booth's challenging image situation. Apart from the challenging light, the booth was set-up impressively well, showing everything in Sony's wide tech arsenal, from the h.ear series of headphones to its advanced cameras and lenses to the phones, of course.
#4: Close-up look
Next up, we used the nearby Xperia XZ as a model. We shot from up close, but not close enough for this to be considered a macro shot. Still, it gives an interesting perspective of how the cameras deal with bokeh and how sharp they are able to capture this image.
#5: Sony sign
Finally, we snapped the huge Sony sign floating above us. With huge projectors beaming Sony's commercials on the walls, we got flare and mixed light, and we were curious to see how the phones will handle this challenge. The results are right below.
At the current time, we are curious to hear your opinion: how do you like the camera on the Xperia XZ? How does it compare against the other flagship heavyweights? Can it take on the iPhones, Galaxies and LGs of this world?