Sony Xperia XZ Premium vs Z5 Premium: should you upgrade?
12
So, the new 4K phone by Sony is out — the
XZ Premium
just hit, and it's as pretty as an exquisite marble... with tons of cutting-edge tech in it. You may be wondering whether it's good enough to entice you to upgrade from the 18-month-old
Xperia Z5 Premium
, and we will be examining this question here.
Design
The new XZ family of devices is supposed to be a re-imagined line of top-tier handsets, after Sony's Z series seemed to be going nowhere. But we wouldn't call the new design a radical departure from the Omnibalance form. Just like the Xperia Z5 Premium, the XZ Premium is a stark rectangle when viewed from the front. However, there are some refinements. The latter phone's sides are rounded off, instead of being flat, and its glass panels arch nicely towards their edges, seamlessly meeting the metal frame.
Yes, both phones are glass-and-metal sandwiches, and both are quite large. In fact, the XZ Premium is very slightly taller and wider, and noticeably heavier than its predecessor. We'd say it looks better, with its updated, contemporary design, but we can't guarantee that it would handle easier or any differently than the Z5 Premium. We do like that the volume rocker was moved up to a more natural position, than the awkwardly-placed control on the old Premium. As for color options, the new device only comes in black and silver, while the old Premium had a gold model sprinkled in as well.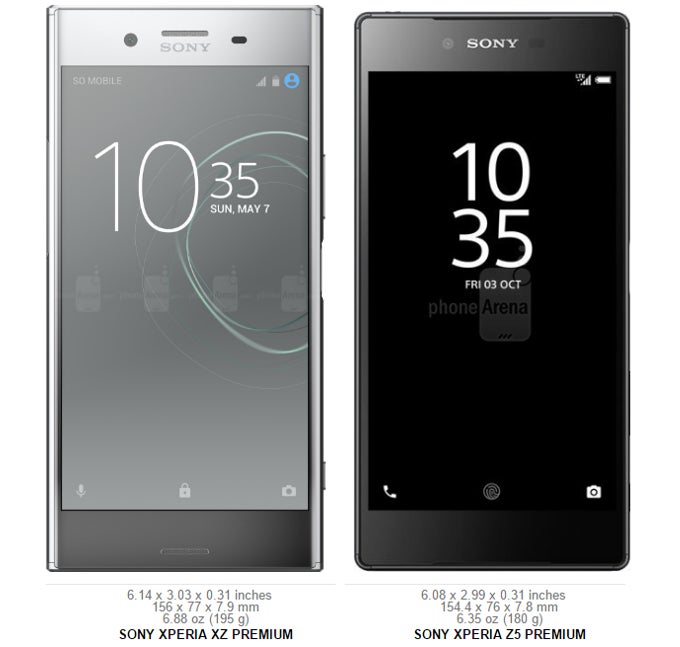 Display
The XZ Premium repeats the Z5 Premium's specs here — a 5.5-inch display with a 4K (2160 x 3840 pixels) resolution are the line's signature features. The new phone, however, supports HDR media, which means that the contrast is improved for blacker blacks, lighter whites, and more detail and punchier colors inbetween for higher viewing enjoyment.
It's also worth noting that the Z5 Premium only utilizes the full 4K resolution while you view photos and videos from the stock Gallery and Videos apps, while everything else was rendered at 1080p and upscaled to fit the display. The new XZ Premium says "That's how you do it!" and will render your whole interface in 2160 x 3840 — no shenanigans here. Well, games and other graphic-intensive apps will still play at 1080p, and we suppose it's up to individual developers to make their content for the ultra-sharp resolution, if they wish to do so.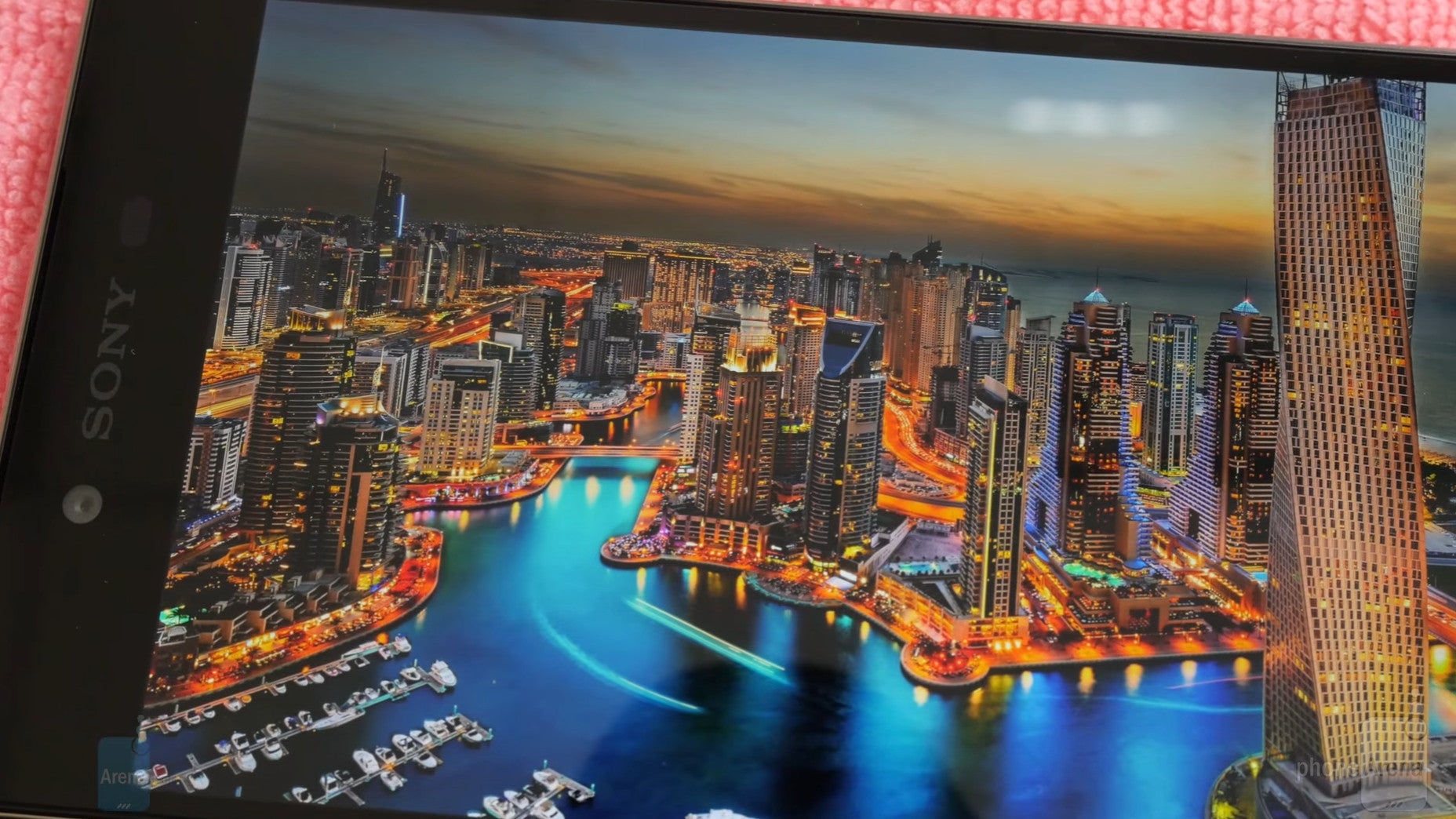 Sony Xperia Z5 Premium showing crazy detail in full 4K
So, if you want to enjoy Android 7 Nougat in full 4K, however reasonable that is when we are talking about a 5.5-inch screen, the newer Premium is the way to go. The new HDR support should also sound enticing to film fans, but we'd need some extra testing before we can confirm if there's any reasonable difference from before.
Hardware
As you can expect, a cutting-edge 4K screen hides cutting-edge internals behind it. The Xperia Z5 Premium is powered by the best of yesteryear — the octa-core Qualcomm Snapdragon 810 and 3 GB of RAM. The new XZ Premium, naturally, gets an octa-core Snapdragon 835 humming under its hood, coupled with 4 GB of RAM.
Now, the Snapdragon 810 was marred by some overheating and threading issues, and despite Qualcomm's attempts to minimize the issue by releasing refined versions of the chip, it ended up being a bit of a disappointment back in 2015. So, for heavy users, upgrading to the new Premium, which is powered by a new and promising Snapdragon should be a no-brainer.
On-board storage has also seen an upgrade — the Z5 Premium offers 32 GB of space, while the XZ Premium has 64 GB. Both are expandable via microSD card, however.
Now, the battery is a bit of a letdown — the new XZ Premium has a 3,230 mAh cell in its trunk, while the Z5 Premium has a 3,430 mAh juicebox. Considering that the former will be pushing out 4K imagery at all times, we wonder if battery life would be impacted heavily. Sony does promise that a new smart Stamina feature will work to allocate resources and tweak battery usage as appropriate, but we will have to wait and see.
Camera
The Xperia Z5 Premium has a camera with an awesomely fast focus, above-average image quality, and terribly clunky camera software. Judging by the 4-month-old Xperia XZ, we have very little hope that the software has improved much, but we do have an optimistic glimmer of hope for the actual image quality of the new Xperia XZ Premium.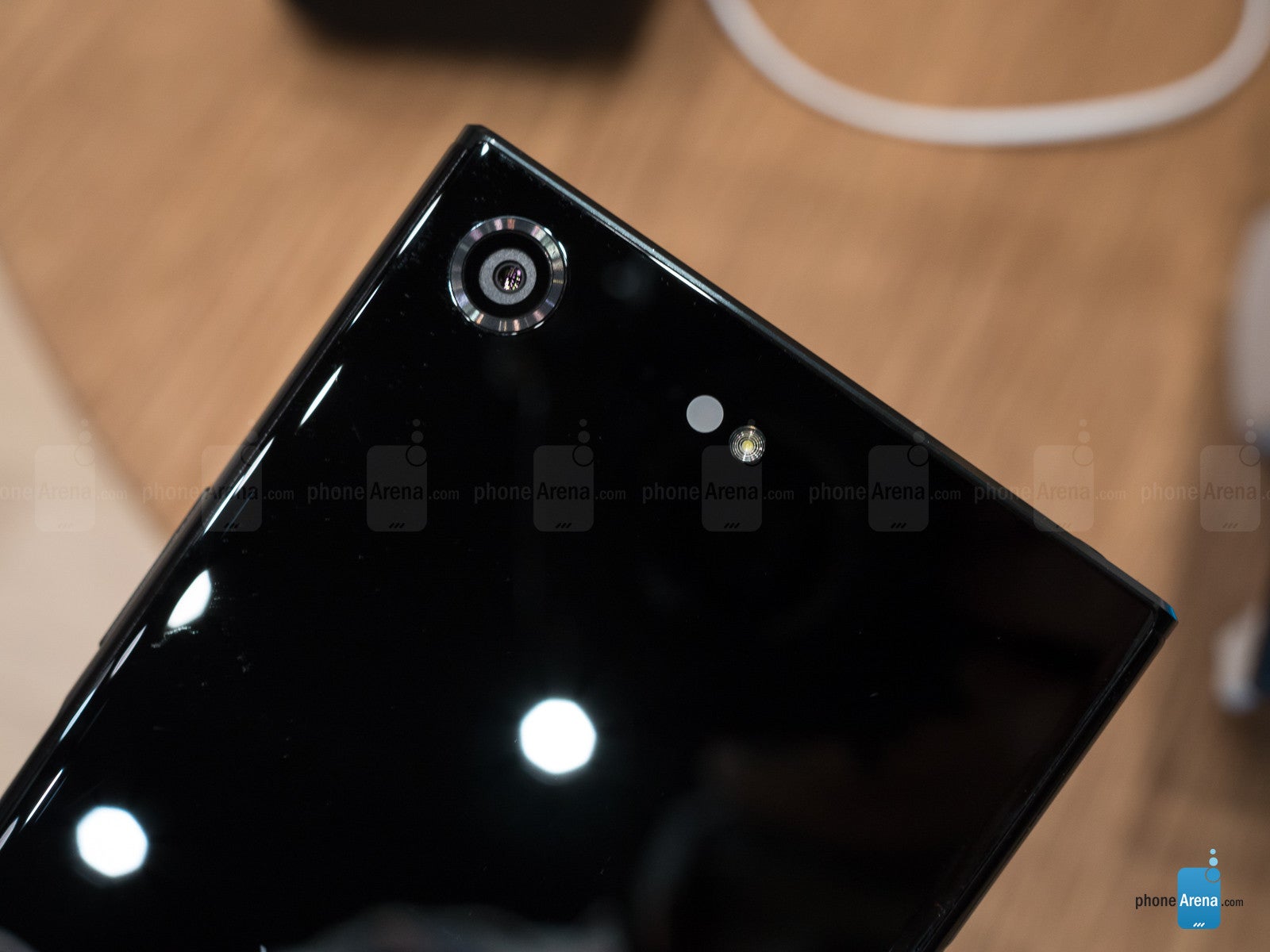 With its new devices, Sony decided to dial back on the megapixels a bit and added an improved 5-axis image stabilization to aid their sensors. The Xperia XZ Premium has a 19 MP camera and still rocks the hybrid autofocus, which gave the old Premium its super-fast focus times (less than 0.03 seconds). If all turns out well, we expect better low-light performance and less shaky-hand effect.
The new line of XZ devices that was presented at MWC also supports an insane slow-motion mode — it can record up to 960 frames per second, which is 4 times more than any of the other flagships currently available. This means that you can make super, super slow footage, if that's what floats your boat.
So, the camera improvements of the new Premium sound great, and we'd say they could certainly push one towards the "upgrade now!" decision. Unfortunately, the physical units at MWC 2017 weren't exactly operational, so keep your ear to the ground for upcoming reviews whenever we get a fully-functional unit!
Update:

Our first shots with the Xperia XZs, which has the same Motion Eye camera, speak of a very promising camera
Final verdict
The Sony Xperia XZ Premium is a proper upgrade to the line of 4K smartphones without bringing anything too crazy to the table. A modern design, a new, more powerful processor, and a promising-on-paper camera may entice powerusers to upgrade in a heartbeat. However, we are still eager to test the new camera in-depth and put the hardware through its paces before saying it's definitely the way to go. For now, we'd say the Xperia Z5 Premium is still a pretty potent device. Of course, if you want to enjoy the 4K resolution at all times and find the HDR video enticing — there's nowhere else to go but the XZ Premium.