Sony Xperia Transfer app allows you to effortlessly transfer from iPhone to Xperia
14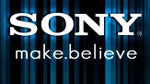 Switching from one phone to another can be a frustrating experience, and if you have to change platforms along the way it makes it double the trouble. Sony knows that and has now addressed the issue for users who want to transfer to one of its devices from an iPhone.
The new Xperia Transfer app makes sure to effortlessly move your contacts, text messages, calendar appointments, bookmarks, notes, photos and videos, and even music. You simply fire up a back-up on iTunes of your existing iPhone, and then launch Xperia Transfer to take care of the rest.
This is desktop software compatible with Windows and Mac computers, and you'd need to plug in your Sony device to make the transfer. Right now, most of Sony's latest devices are compatible: the Xperia V, Xperia VC, Xperia TX, Xperia T, Xperia TL, Xperia Z, and Xperia ZQ.
source:
Sony Mobile