Sony Xperia T is HD voice certified
11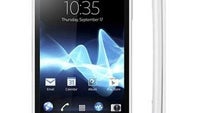 Well, what do you know, turns out that the
Sony Xperia T
had a trick up its sleeve – a feature that was not mentioned initially when the device was
publicly announced
. The smartphone is actually HD Voice certified, as it was stated today on the company' Facebook page.
What is HD Voice, you ask? Think of it as a better way of transmitting audio during calls – a new method that allows a wider band of frequencies to be captured and delivered on the other side of the line. As a result, voice calls sound more natural and even clearer once noise reduction techniques are applied.
Actually, HD Voice isn't that new of a feature. In fact, the
Sony Ericsson Xperia arc
supported it, and so did the
neo
, the
ray
, and the
PLAY
. Several Nokia handsets are compatible as well, including the N8, C7, and some Lumia models. However, in order for the user to hear a difference, the carrier they are on must support the codec that makes HD Voice work.
The
Sony Xperia TL
– a variant of the Xperia T, is coming to AT&T later this year. Sadly, HD Voice isn't available from AT&T yet.
It will be from Sprint before the year is out
, but that's a whole different story. So all in all, HD Voice will be an experience reserved for subscribers of select carriers outside of the U.S. In the mean time, you can check out this
HD Voice demonstration
(or the one from Sony at the link below) just so you know what you might be missing on.
source:
Sony
(Facebook)