Sprint to launch HD Voice service before 2012's end
8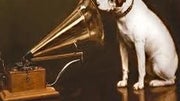 Today's top-of-the-line smartphones sport high-resolution displays, powerful multi-core processors, capable digital cameras, and blazing-fast 4G connectivity
–
all features that a decade ago would have seemed like alien technology. One thing that has not evolved as much over the years, however, is in-call audio quality. Thankfully, the technology that can make plain old voice calls sound better already exists, and one U.S. carrier is working on blessing its subscribers with it.
We are talking about
Sprint, which will be launching its HD Voice service before the end of 2012
. Sure, it might not be available to subscribers in all markets initially, but the nationwide rollout of the technology should be complete by some time in 2013 or 2014. We must also point out that in order to enjoy HD Voice, users will have to own a device that supports the feature. The first one on Sprint's lineup is the
HTC EVO 4G LTE
, but others should follow suit in the not-so-distant future.
Back in April, Sprint touted HD Voice as the
"next-generation evolution of voice quality and the future of voice communications for mobile phones."
Since the new technology allows sounds across a broader frequency spectrum to be transmitted, voices should sound clearer and more natural. Interested in hearing the difference for yourself? then here is a
demo of HD voice
that we posted earlier this year, in case you've missed it.
Recommended Stories