Sony Xperia Home beta now available on the Google Play
3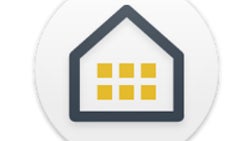 Sony has been working on the
Xperia Home
for a few years now, but the application was only available to those who enrolled in the beta. The good news is starting today, anyone with access to Google Play Store will be able to download the Sony Xperia Home.
The app is still in beta, but at least you'll now have a quickest and fastest way to download and install it on your smartphone. Along with the release of the Xperia Home launcher in the Google Play Store, Sony also made it available to additional Xperia smartphones.
The Xperia Home was exclusive to Sony's high-end smartphones, but the latest update makes it compatible with other devices like
Xperia A1
, Xperia XA1 Ultra,
Xperia XZs
and Xperia XZ Premium.
The latest beta version of
Sony Xperia Home
includes a couple of improvements over the previous iterations such as a new startup animation, a reorganized settings menu, as well as stage icons aligned with desktop grid.
The changelog also mentions that Promise icons will be shown when installing apps. However, there are two known limitations with these Promise icons, as it's currently not possible to move a promise icon while the app is being downloaded. Moreover, icon graphics won't become available during installation due to an issue with Google Play.