Deal: Sony Xperia 10 on sale for killer prices on Amazon and Best Buy
10
We may earn a commission if you make a purchase from the links on this page.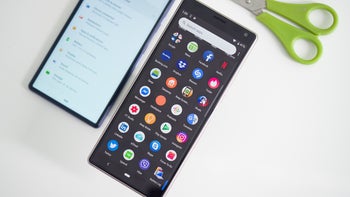 Despite the fact that Sony Mobile
won't be focusing on the US market
going forward, the Japanese company will still sell its smartphones through local retailers. Other markets like Australia, Canada, South America, Africa and parts of Asia haven't been so lucky, as Sony will no longer sell its devices in these regions.
So, if you want a Sony smartphone and you're living in the US, you won't find them at local carriers, but there are plenty of those at all major retailers like Amazon, Best Buy, B&H, Walmart and others.
If you want a cheaper Xperia phone though, that's going to be a bit trickier. Luckily we can help you with that if you're not aiming for a flagship smartphone. Best Buy has the mid-range Xperia 10 on sale for $300, $50 off the MSRP. However, you'll have to activate the smartphone the same day you buy it with AT&T or Verizon. If you plan to activate your newly acquired
Xperia 10
with Verizon, the price will drop to just $250.
Amazon on the other hand won't require customers to activate the Xperia 10, but the US retailer only offers a $50 discount. Also, keep in mind that only the silver color is on sale at Amazon, whereas Best Buy has both black and silver versions available for the same low price.
Check out the deal at Best Buy