Sony Xperia 1 Q&A: Ask us anything
19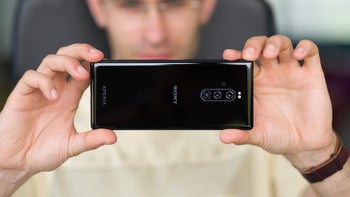 Our Sony Xperia 1 review is out, answering all of the important questions regarding Sony's first flagship phone for 2019. We used and tested the device for more than a week, and our verdict is clear - it's a rather good phone that has just a few shortcomings.
Our review is available right below, so check it out before asking any questions.
Of course, there's always the chance that we might have missed answering a particular niche question that could be of vital interest to you. This is why we are kicking off yet another Q&A session where you'll be asking the question and we'll be giving the answers!
Participating is rather simple - ask your question in the comments section below and we'll do our best to answer it in a separate post to the best of our abilities.
Without further ado, go ahead and ask away!