Sony Ericsson is no more, long live Sony Mobile Communications
11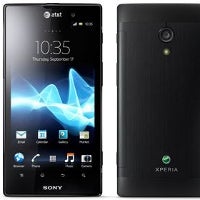 Sony just announced today the official break-up with its Sony Ericsson jailhouse tat, which has been bugging it for quite some time. The mobile phone joint venture with the Swedish telecom company Ericsson had a good run for over a decade, but recently it became an obstacle for Sony's grand
"four-screen" idea
for seamless convergence across its smartphone, tablet, computer and TV lineups.
Thus,
Sony paid its way out of it
to the tune of $1.47 billion, and called it a day. The company will rebrand its phones division to Sony Mobile Communications, and out handsets with only the coveted Sony in the front, as was revealed today in flesh and blood with the
Sony Xperia ion
and
Xperia S
. We admit we'll miss a little the silver and green SE logo that was, but not having to write
Sony Ericsson Xperia X10 mini pro
twenty times in a review will more than make up for it.
The Xperia ion and Xperia S are not only the best smartphones that the company has created to date, but also mark a new beginning for Sony, which is struggling to regain its previous glory across the world of consumer electronics. We cross fingers for Sony to pull through, as the more quality companies in the game, the more we'll benefit in the form of thin, light and amazingly capable handsets and tablets.