Sony Ericsson Xperia Arc HD rumored with a 720p display in tow
15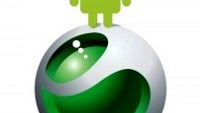 Here comes another rumor suggesting what bells and whistles the next flagship smartphone to come out of camp Sony Ericsson might flaunt. The guys over at
GSMArena
just received intelligence from an anonymous tipster saying that a smartphone by the name of
Sony Ericsson Xperia Arc HD is currently in the works
and a 720p display, which translates into 720 by 1280 pixels of resolution, is what glows on its front. Besides, the camera that the handset will be equipped with will be capable of taking 1080p videos and will even have the ability to take full resolution photos while shooting footage, if the rumor is to be believed.
Supposedly, the information that the tipster provided comes from a major European phone retailer. Unfortunately, there is nothing mentioned regarding what processor will power the Xperia Arc HD, but according to the tipster, the device is blazing fast.
If the Xpreia Arc HD turns out to be real, it wouldn't be surprising if it turns out to be no other device than the
Sony Ericsson Nozomi
– a smartphone that we've been hearing rumors about since August. The Nozomi, which is supposed to be just a code name, is said to be equipped with a 720p display as well, a 12-megapixel camera, and a 1.5GHz dual-core chip is what delivers the processing power. Besides, Android Ice Cream Sandwich is what will come installed on the smartphone, which makes perfect sense if it is to be given the flagship title.
However, whether the Sony Ericsson Xperia Arc HD will ever materialize is something that we do not know for sure yet, but if it is to see the light of day, MWC 2012 seems like a suitable time for its unveiling.