Some sites of Las Vegas and CES 2013
6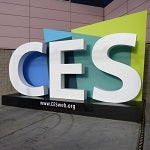 Las Vegas is a special place, what happens in Vegas usually stays in Vegas. There are obviously exceptions to that rule, and CES is one of those exceptions. CES is where manufacturers and service providers show off their wares and give the media and consumers a taste of what is yet to come.
We brought you coverage of all the highlights from Alcatel to ZTE, AT&T to T-Mobile and Verizon. All the heavy hitters were there, Nokia was on hand offering re-charge suites and showing off Nokia Here. Lenovo was also present. We saw the unveiling of some nice looking hardware from the far east – Huawei and ZTE, two manufacturers eager to break into western mobile markets.
Still, there is more to CES than all the gadgets, there are the amazingly long taxi lines, there are crowds of people in every direction and on every street corner there are people offering little bits of information promising a good time for all. From high-above, Las Vegas looks like another world, and it truly is. Vegas is an oasis in the desert and while it is known for casinos and other indulgences, there is literally something for everyone.
We saw families attending CES, little kids on their way to a Vegas show with their parents and the ubiquitous gambler looking to make some easy cash at the tables.
Most days were exhausting, in addition to the three massive halls of the Las Vegas Convention Center, CES and its exhibitors had displays and venues at literally every hotel in the city. From the Encore to Mandalay Bay to the Ventian, there was always someplace to go. We thought you would like to see some different angles of CES and Las Vegas and share just a little bit of the experience. Though honestly, you truly have to be there to understand it.