Some cool cases for your HTC One X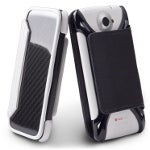 The HTC One X is one of the best-looking Android phones around, and it would be a pity if you somehow damage its appearance, right? Naturally, what most of us do when we feel we should get some kind of protection for our device is to buy a case.
But we know how hard it is to find a case that actually doesn't ruin the looks of our smartphone completely, that's why we took on the daunting task of seeking out a number of cases that will protect your handset without giving you that terrible feeling of being embarrassed of putting it on the table. So, here's what we could find...