Some T-Mobile branded iPhones are suffering from blue screens and random restarts
28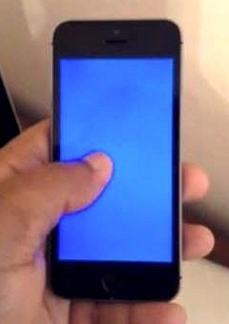 Some T-Mobile branded iPhones are experiencing a blue screen before restarting
Social media is receiving reports that T-Mobile branded iPhone models are turning blue for a second before they restart. For some iPhone users with the Uncarrier, this is a pattern taking place every 10 minutes to 30 minutes. Models affected include the
Apple iPhone 5s
,
Apple iPhone 6
and
Apple iPhone 6 Plus
. Those iPhones running iOS 8.1 and iOS 8.3 seem to be particularly prone to this bizarre issue.
One Reddit user who spoke with T-Mobile support staff, wrote that "
the sense I got from the technician is that a) they suspect memory problems, and b) they're getting a lot of calls about it
." T-Mobile is recommending that its subscribers experiencing this problem should do a hard reset. If that doesn't help, the carrier suggests that you clear old text messages and do a factory reset via iTunes.
One person affected by the issue was able to end it by disabling Wi-Fi calling. If you want to try that before a factory reset, go right ahead. Trying to find a cure without having to go through that headache seems like it would be a goal to aim for.
"Hey guys. So this morning my iPhone 6 (4 months old) started just randomly restarting itself every 20-30 minutes or so. I wasn't even using it most of the time, it was in my pocket at work (could tell because of lock screen that indicated I needed to enter my pin after a restart as opposed to finger ID). At one point I was texting my SO about it, the screen turned blue for maybe 2 seconds and it restarted."-Anonymous T-Mobile iPhone user
source:
MacRumors
Recommended Stories