Some Samsung Galaxy S4 units are bursting into fire in Israel
22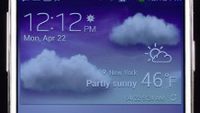 Smartphone manufacturer Samsung, says that the use of third party batteries is behind a small number of fires that broke out in Israel on its popular
Samsung Galaxy S4
model. Since last October, Samsung has offered to replace any swollen batteries on the Galaxy S4, whether or not the device and the cell are still covered by a warranty.
Meanwhile, Israeli newspaper Yedioth Ahronoth, the most widely read paper in the country, says that thousands of Galaxy S4 models have been experiencing the swollen battery issue with at least 20 units catching on fire. Scailex, the company that imports Samsung products into Israel, told the Tel Aviv Stock Exchange that it started to hear about these problems in the third quarter of last year, and has been in touch with Samsung. Scailex says that there are no problems with devices produced after January 2014.
Scailex spoke with stock market officials after local media in Israel started publishing stories about the fires.
"Starting in the third quarter of 2013, we began to receive indications of problems. The company was in constant and intensive contact with Samsung on the issue of these problems, and in February 2014 started an independent examination."-Scailex statement to the Tel Aviv Stock Exchange

"We are aware that there have been a small number of burning cases of the Galaxy S4 in Israel. All of the incidents examined so far have been attributed to the use of unauthorized batteries or the application of external shock or heat."-Samsung
source:
Reuters
via
WSJ