Some Apple iPhone X users troubled by buzzing and crackling noises coming from the earpiece
32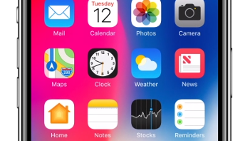 The latest issue to affect
Apple iPhone X
users appears to be buzzing and crackling sounds that come out of the earpiece. Word of this bug is getting passed along today, less than a week since some
users posted photos of their iPhone X with a thin green line moving vertically down either the left or right edge of the display
. The issue with the audio was mentioned on Twitter and Reddit, where several iPhone X users said that the buzzing or crackling sounds appear whenever the volume is cranked up to high or maximum during a phone call, while playing music or a video, or when a ringtone or alarm go off.
Some iPhone X users think that the issue is related to a hardware or software problem. After all, some
Apple iPhone 8
and
Apple iPhone 8 Plus
users heard static coming out of the earpiece of their device during phone calls, and this was corrected through the update to iOS 11.0.2. However, the noises heard on the iPhone X are being heard during more than just phone calls. This would tend to indicate that the problem might not be related to the one that affected the earlier models.
If this issue is affecting your iPhone X, call Apple or make an appointment to visit the Genius Bar at your nearby Apple Store. Those who got in touch with Apple about this problem say that the company is replacing affected models. That Apple is exchanging units suffering from the buzzing and crackling noises with replacement models, it would appear to indicate that this is an issue that can't be fixed with a software update.
source:
Reddit
via
MacRumors