Some Android users with AT&T U-verse can now watch up to 100 channels of live television on their device
7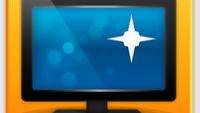 If you are an AT&T U-verse customer who happens to use an Android device, you have the opportunity to watch live television on your phone or tablet. Within your home network, you will have the ability to select from 100 live channels. Outside your home network, you will be limited to 20 live channels. That is something that might need to be changed in the future since you would ideally want more channels to chose from when you are on the road and away from home.
Besides the live channels, the AT&T U-verse app also gives users the opportunity to choose from a library of on-demand movies and television shows. The app also lets you control your DVR remotely, and lets you search for specific content. Before the live streaming became available to Android users, iOS owners were able to enjoy all of these features including the live television streaming.
Users will have to authenticate their AT&T U-verse account, of course, and not every Android model will support the live television. Check out the slideshow below for a list of Android phones that support the feature, screenshots from the app, and a list of all 100 channels available while you are using your home network.
source: AT&TU-verse (
1
), (
2
), AT&TU-verse via (
Android
),
AndroidCentral