Softcard may be for sale, Google reportedly interested in buying
11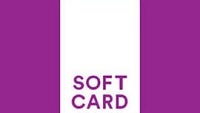 In the wake of news that Softcard, a mobile payment service established by AT&T, T-Mobile, and Verizon, was
cutting its workforce
and consolidating its operations, it looks as though the venture is up for sale. Google is apparently in talks with Softcard, the former's interest driven by the patents the carrier-backed company holds.
Like Apple Pay and Google Wallet, Softcard is an NFC based mobile payment application. It was originally founded under
the name ISIS
in 2010 in an effort for the carriers to compete with Google Wallet, then the only mobile payment platform available.
Verizon in particular was interested in finding a way to keep Google from taking over everything, and even blocked Google Wallet from operating on the devices it sold. The carriers have invested hundreds of millions in the Softcard venture, and it is being reported that the sale price could be as low as, or below, $100 million, representing a huge loss to AT&T, T-Mobile, and Verizon.
What is not known is how much buy-in from consumers, if any, Softcard has gained since it went active over a year ago. In light of the job cuts, the well executed competition by Apple Pay, and rumors that the company is burning through $15 million per month. If the rumored sale of Softcard does not continue, it is possible that one of the carriers in the venture will buyout the whole enterprise. It also appears that Microsoft and PayPal may be interested in the company.
source:
TechCrunch