Softcard, the mobile payment service created by AT&T, T-Mobile & Verizon, restructures, lays off employees
12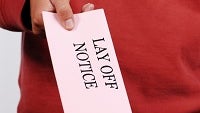 In an effort to "reduce costs and strengthen its business," Softcard, the mobile payment service that was created by AT&T, T-Mobile, and Verizon, is laying off 60 employees.
While that does not sound like a lot of people, being laid off is not pleasant, and in this case, the job purge is affecting up to 30% of Softcard's workforce.
Softcard, originally named ISIS,
launched in November 2013
. It entered a market that had long been inhabited by Google Wallet, but mobile payments, by and large had not taken off. Softcard was not helped by the fact that a major platform, Apple's iOS, was not compatible with the service and would not be until an awkward (and expensive) case for the iPhone would be available the following year.
With the advent of the iPhone 6 and iPhone 6 Plus came the introduction of Apple Pay, the landscape got more complicated for Softcard. Then, the Merchant Card Exchange, headed by the likes of Walmart, pulled the rug out from under everyone and
started blocking all NFC-based
payment solutions while MCX worked on its own mobile payment app called CurrentC.
Softcard's layoffs are a measure to consolidate operations and streamline all operations into its Dallas and New York City locations. Generally speaking, such steps are not taken when things are going well, even though Softcard's CEO noted, "We faced an industry that's been fragmented, confused and riddled with inaction. We can all now bet on NFC."
source:
re/code