SoftBank said to downsize office in Silicon Valley following earlier decision not to buy T-Mobile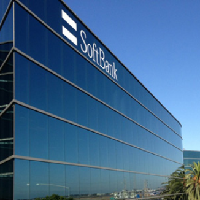 Sprint's corporate parent SoftBank had maintained a large office in Silicon Valley, assuming that Sprint was going to merge with T-Mobile. Even after
SoftBank decided that it wouldn't be able to sneak the deal past U.S. regulators
, there was hope that some sort of combination could be made.
SoftBank had purchased Sprint last year in a $22 billion acquisition
, and had hoped that a purchase of T-Mobile would allow it to take on Verizon and AT&T.
But now, the Japanese company is calling it quits. It has started to downsize the Silicon Valley office and is sending development engineers to Sprint HQ in Kansas. Other employees are returning to SoftBank's HQ in Tokyo.
SoftBank had leased two buildings in Silicon Valley at a cost of $3 million a year. This is where the telecom company was planning to house a combined Sprint-T-Mobile. One of the two buildings has stood practically empty since the lease started, and SoftBank is considering renting out the space.
The move to downsize the Silicon Valley location is being considered the final nail in the coffin for any sort of combination between Sprint and T-Mobile.
source:
Reuters