Snarky comic explains RIM's co-CEO phenomenon
9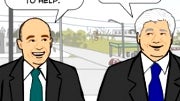 At the
recent quarterly earnings
Q&A, RIM's two co-CEOs Jim Balsille and Mike Lazaridis were praising each others' efforts, despite the stock price hammering since the beginning of the year, which one of our editors titled
"fiddling while company burns"
.
We are not too worried about RIM, since it is still making one of the largest operating margins in the industry, second only to Apple and maybe HTC, so it has enough resources to weather the transitional period, while it moves to QNX for its smartphones and leverages its unique enterprise offerings for the world of touchscreens and advanced mobile operating systems.
The
BlackBerry PlayBook
is a good example for the start of this transitional period, plus
RIM is taking efforts to reduce costs
, which has already been positive for the share price. That, or the
buyout rumors
.
All this doesn't mean we can't get laughs out of RIM's situation, and especially out of the unique co-CEO phenomenon, which has been
a thorn in the paw of some investors
. Listed below is the reason why RIM needs two CEOs, in the obligatory comic book format: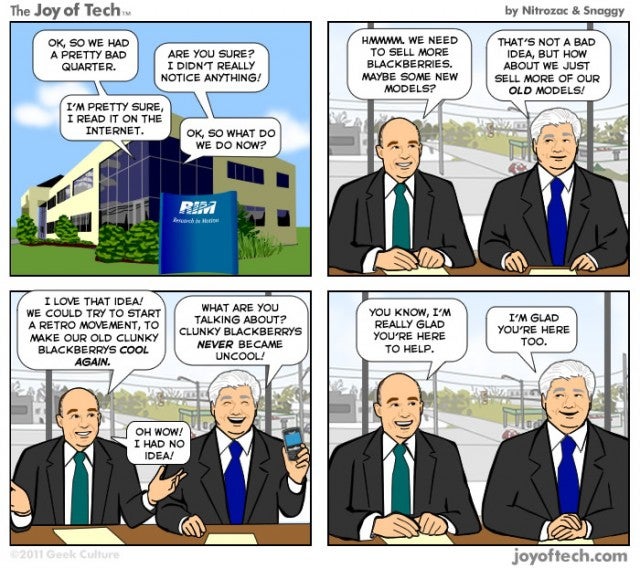 via
AllThingsD
Recommended Stories