Snapdragon 810's heat issues reportedly dealt with, mass production goes to mid-March
38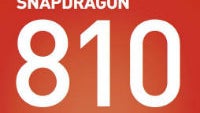 The use of Samsung's own Exynos line of chipsets instead of Snapdragon 810 in the
Galaxy S6
might not be because of the purported overheating issues the TSMC foundry allegedly has with Qualcomm's newest retail SoC, but because
Samsung actually wants to go to war
with the world's most famous mobile chip maker, and take it head on with its superior 14nm manufacturing process.
Some more water in this rumor mill was poured by a Chinese analyst with ties to the
TSMC foundry
, where the 810 chipsets are currently being hammered out. The initial
heat-dissipation issues at peak frequencies
have been dealt with, he advises, and TSMC will be shipping perfectly fine silicon to its customers. The real production ramp-up of the new batches, however, is not expected until mid-March, so that's when all those flagships with Snapdragon 810 that will be announced around the MWC expo, are expected to launch at the earliest.
Does this mean that
Galaxy S6
will ship with an
Exynos 7 Octa
processor, but subsequent batches might employ Snapdragon 810 in certain regions? That remains to be seen, yet if Samsung feels it finally has the weapon to take on Qualcomm, it might stick with Exynos for a while.
Recommended Stories