Qualcomm Snapdragon 429 and 439 could be on the way, aimed at Android Go devices
1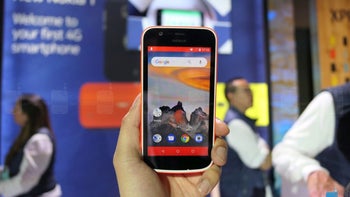 In a world where high-end processors such as the Snapdragon 845 or the relatively
speedy Snapdragon 710
dominate the headlines, companies such as Qualcomm are still just as focused on lower-end chipsets. Now, according to Roland Quandt, it appears the next line of Snapdragon processors may focus heavily on
Android Go devices
.

Getting straight to the point, the company is allegedly working on two new Snapdragon 400-series chips, namely the Snapdragon 429 and 439. Currently, the tipster doesn't have any information in regards to what kind of speeds can be expected, but the slightly pricier Snapdragon 439 is understood to be based on the Snapdragon 625 that was announced way back in 2016. This ultimately means that the chip will be based on the 14nm process and that an octa-core setup is to be expected. Nevertheless, it'll remain to be seen if overall speeds are enhanced.
The Android Go operating system is a stripped back version of regular Android 8.1 Oreo aimed at running on the most basic smartphones. Specifically, the OS is optimized for those with anywhere between 512MB and 1GB of RAM. Additionally, each stock app within Android Go also occupies the least amount of space possible due to the fact that 8GB or 16GB of storage at most is the norm within this category. Taking all of this into consideration, though, it's unclear what Qualcomm has planned for its Snapdragon 200-series. After all, until now, these have been the chips aimed at entry-level
smartphones
. If the Snapdragon 400 line is set to target these, though, the usefulness of the Snapdragon 200 series is essentially null, with most manufacturers likely to choose the Snapdragon 400-series chips for performance purposes or marketing ones at least.
Currently, it's unknown when Qualcomm will announce its updated line of chipsets, but considering a new version of Android Go will likely arrive alongside the official
Android P
release later on this summer, Qualcomm could time the announcement to coincide with this.