Snapchat to charge video advertisers 2 cents a view for spots on its messaging platform
2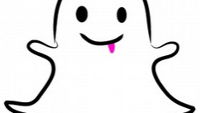 Messaging app Snapchat, where messages self-destruct after ten seconds, has
an extremely high valuation of $10 billion
based on its latest funding round. So far though, the company has not fully monetized the app. Sure,
it tested some video ads
, and allows commercials to play on its Discover platform, but it is now ready to be a full-time money making member of corporate society.
Snapchat announced last week that it would start charging companies placing a video ad on its messaging platform, 2 cents for each view. According to New York media, Snapchat has been sending its advertising sales team to Madison Avenue ad agencies, but there has been a problem. Despite a user base that is said to exceed 100 million, Snapchat is not revealing any of this information to the agencies. That includes information related to the Discover platform where visitors can see stories from various content providers.
Snapchat is cutting the cost of 10-second ads that run on Discover from $100 for 1000 views to $20 for the same number of eyeballs. The constant shifting of its ad strategy has some Madison Avenue types nervous about spending clients' money on Snapchat. The latter has already 86'd a plan that would show "branded" stories created by advertisers. "
They are still feeling their way as to what kind of ads they want on their platform
," said Noah Mallin, head of social media, at MEC North America. Talking about Snapchat not being forthcoming with the user data that advertisers need to see, Mallin added "
They talk about user numbers, but what's tricky for Discover is that it doesn't tell you the total number of users or how many people go to the Discover tab
."
source:
NYPost