Snap, snap! Nokia N8 camera school recharges your creative batteries
3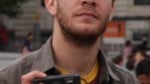 How does back to school sound to you? Not too tempting? Or maybe the opposite. In any case, take a look at the Nokia N8 camera school, Nokia's photography and film school where all the hip kids want to go. To put it in a nutshell,
Nokia N8
is probably the best
camera
on the mobile phone market. Therefore, Nokia decided to share some tips and tricks for the beginners or just curious folks who want to add some spice to their photos and videos. Wait, wasn't Nokia the company that
made cell phones
? Ok, let's be precise, the Nokia N8 is a
camera phone
featuring a 28mm f/2.8 12-megapixel auto focus lens made by the precision optics pioneers from Carl Zeiss. You might just want to use it to its full capacity. But let's not exclude other phones, which can come at a much lower price and still sport some great cameras, so all the tips and tricks below apply to them as well.
We gave you an in-depth look at the 12-megapixel Xenon-lit optics in our
complete and utter review of the Nokia N8
, and we would recommend you to check it out. But now, back to school, and that is photography school. Principal, teacher and host of the camera school is Dutch photography guru Haje Jan Kamps. What are you going to learn? First of all, the school gives you some tips on creativity and creativity without the technique is just empty words, so you will go through a variety of topics in two different sections – film and photo.
Tips and tricks for photographs cover everything from the ground up – focus settings such as depth of field, topics like party photos and even tips on how to edit and share photos. Want to take Sin City type of dramatic pictures? Lighting, product shoots, landscapes, street photography are just some of the topics, take a look at the list of topics at the source below.
Most inspiring however, we found the film section. And rightly so, it covers essential tips for storytelling backed up by inspiring N8-made footage. Ever thought about using close-ups? Maybe bringing in contrast will add some drama? The camera school is full of ideas.
What we like best about the tips provided by Nokia is that maybe for the first time the otherwise well known topics are tailored to fit the camera phone user. But let's wrap the talk up here, check out our favorites below and go out and shoot.
source:
Nokia Conversations
Recommended Stories