Smartphone use reverses 40 years of car accidents decline
8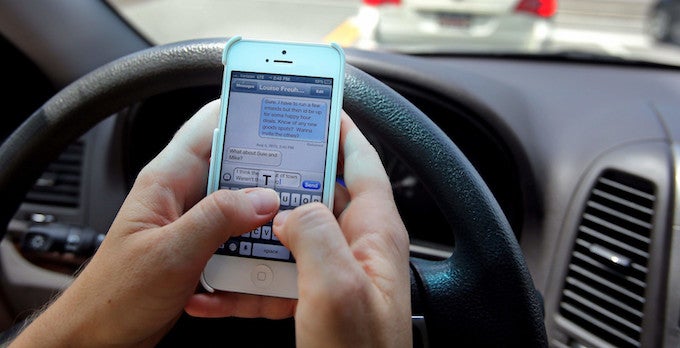 Did you know that 2 seconds on your phone while driving could increase the risk of an accident by more than 20 times? And at 55mph, 2 seconds equal about two basketball courts of travel distance. Yeah, let that sink in.
The National Safety Council recently published statistics on road accidents, showing an increase in road deaths of roughly 2,500 year-on-year since 2015, and a staggering 40,200 count of accident-related deaths in 2016. NSC does not explicitly state that the huge increase is due to phone usage while driving, but there are some additional stats and research that kind of give us an unequivocal answer.
Zendrive, a company that offers a wide spectrum of insights on drivers' behavior, published estimates that Americans spend an average of 3.5 minutes on their phones for every hour behind the wheel. Combine this with the 2-second scenario above and simple math would get you at about 105 opportunities to cause an accident every hour.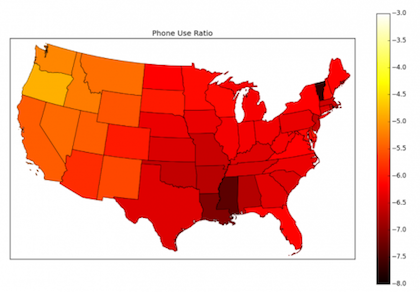 Image credit of NSC. Darker areas indicate higher "distraction" coefficients while driving
The study examined a total of 3.1 million drivers and 570 million trips made. 88% of all subjects used their smartphones at some point or another during those snapshots. Calculations at Zendrive showed that about 600 million 'distracted trips' are made across America on a daily basis – these are the ones where people text or play while driving. Unsurprisingly, the states where phone use behind the wheel is banned by law, had the lowest distraction ratings and lesser death counts.
Not all of the data is completely accurate and conclusive, though, as the metrics do not discriminate between certain types of behaviors – e.g. no account is taken of difference between static traffic and travelling at speed. Nonetheless, Zen's research, combined with NSC's statistics for 2016, do not leave anything to the imagination, as to why we are seeing a 40-year long road accidents reversal. Zendrive is working with local authorities and companies to address the issue of text-driving. However, it's up to each of us to stay reasonable behind the wheel and ditch the phone when driving - life is more important than any Snapchat.