Smartphone talk-times tested
7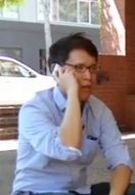 Tested, a consumer research group, did a formal test of some of the more popular smartphones out there to see if their manufacturers' claims were accurate. What they found was that, for the most part, the manufacturer's reported talk-time is a pretty honest figure.
The top performer in battery life was the
Motorola DROID 2
, at 465 minutes of talk-time. The DROID 2, however, also had the most inaccurately optimistic reported talk-time (575). The
iPhone 4
had the next most disparate times, with 382 minutes of real time versus 420 reported.
The
Samsung Captivate
,
HTC DROID Incredible
,
Palm Pre Plus
, and
iPhone 3GS
all lasted about as long as their claims. The Samsung Captivate actually outperformed its estimate by 4 minutes. Yes, it's only 4 minutes, but we have to appreciate their modesty.
The phones were tested from the same location with music played throughout the calls (to simulate a conversation's battery drain), with Wi-Fi connected but Bluetooth disconnected.
source:
Tested
via
Gizmodo