Smartphone "Kill Switch" bill passes second senate vote in California
12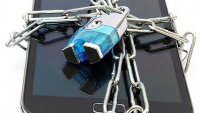 Late last month, the California State Senate voted 19 to 17 to shoot down a bill that would have forced manufacturers to
equip any smartphone to be sold in California, with a "Kill Switch"
that could remotely shut down a stolen or lost smartphone. That would make the device useless to anyone who stole the device for their own use, or to sell in the black market in the U.S. or overseas.
After getting shot down, changes were made to the bill. SB962 was revised to allow manufacturers 6 months to figure out how they will add the "Kill Switch" to their handsets. The revised language of the bill now requires all smartphones sold in California after July 1st, 2015, to have the "Kill Switch". And tablets would not have to comply. With those changes made, companies like Apple and Microsoft did a 180 degree change and now support the bill. Critics in the Senate also changed their vote from "no" to "go" and the revised bill passed 26 to 8 with all Democrats voting in favor of it.
Not all companies in the smartphone industry changed their opinion on the bill. Some, like Samsung, Verizon, AT&T and others, said that SB962 will block innovation in the industry. But talk like that is nothing new for San Francisco District Attorney George Gascon, a sponsor of the bill. Gascon has blamed the smartphone manufacturers and the carriers for previously blocking a "Kill Switch" bill. It is estimated that replacing lost and stolen smartphones is a $300 billion business in the states. It is also estimated that
the four top carriers in the U.S. take in $8 billion a year selling premium insurance policies
that cover the theft and loss of smartphones. The D.A. has long said that the industry fears losing these replacement revenues, which explains its resistance to adding a "Kill Switch"
"Any smartphone sold in California that's manufactured after July 1, 2015, must have technology that can render the device inoperable if it's lost or stolen.

The technology must be able to withstand a hard reset and prevent reactivation of the device on a wireless network except by the rightful owner or his or her designee.

Consumers who don't want a kill switch on their smartphones will be able to opt out and deactivate the technology.

Retailers who distribute smartphones without the required technology will be subject to a civil penalty up to $2,500 for every phone sold that fails to comply."-Highlights from SB 962
The bill now will be voted on by the California State Assembly, which will probably revise it some more. There is talk of adding some laws to prevent a cellphone belonging to a domestic abuse victim, from getting remotely locked by his or her abuser.
source:
SanJoseMercuryNews
via
Engadget