Smartphone "kill switch" bill falls in the California legislature
26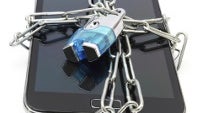 By a narrow 19 to 17 vote, the California State Senate failed to move legislation that would have mandated manufacturers to begin incorporating anti-theft software on devices that were sold in California.
State Senator Mark Leno, who is one of the sponsors of the bill,
introduced in February
, said, "The game is not yet over," and he plans to bring the bill up for debate and a vote next week.
The bill needed 21 votes in favor to continue through the legislative process. Senator Leno's office put out a statement, "This technology exists, and until it is pre-enabled on every new phone purchased, consumers will continue to be the innocent victims of thieves who bank on the fact that these devices can be resold at a profit on the black market."
The technology referred to amounts to what is a kill switch. Something that would enable the ability to render a device useless before it is sold off on the very vibrant black market. According to Consumer Reports,
smartphone theft doubled between 2012 and 2013
, at a cost of about $2.5 billion to consumers.
Those that opposed the bill cited the costs to the industry, but it was a bit more than that. California's economy is arguably over-regulated already, and invoking rules on technology used around the world that would affect only California is seen as "over-mandating" and risks pushing technology sector companies out of the state – the very companies that have proven critical to the state's economic health. Other arguments against the bill were downright weak though, such as the concern of a black market for the parts of the devices themselves.
The four major carriers have been the most notable obstacles to the legislation, though with valid concerns about the effect of a "kill switch" bill on consumers – making them targets of hacking. CTIA and the carriers ended up supporting a "baseline anti-theft tool" by the time the vote came around.
Then there was the legislative process itself. The bill was amended heavily from its original form. The mandate shifted from taking effect on devices sold on or after January 1, 2015 to only devices manufactured on or after July 1, 2015. Then the bill was weakened from including smartphones and tablets to including only smartphones.
Since the push for a kill switch started to gain real traction over the past year, other states have been considering their own rules on the matter. On so many issues though, not just technology, California is considered a bit of a bellwether for how other laws may be shaped across the United States.
source:
CNET