Smart Launcher gets completely overhauled with loads of new features
3
Android launchers are a peculiar breed - while the majority of users don't really bother with any of these and stick with whatever the manufacturer has thrown in for them, other swear by the most popular custom ones, like Nova Launcher. One of our favorite custom Android launchers from the old days, Smart Launcher, just got massively overhauled and entered 2018 with a big splash. The feature update is actually so massive that the app skipped version 4 and jumped directly to the milestone version 5.0.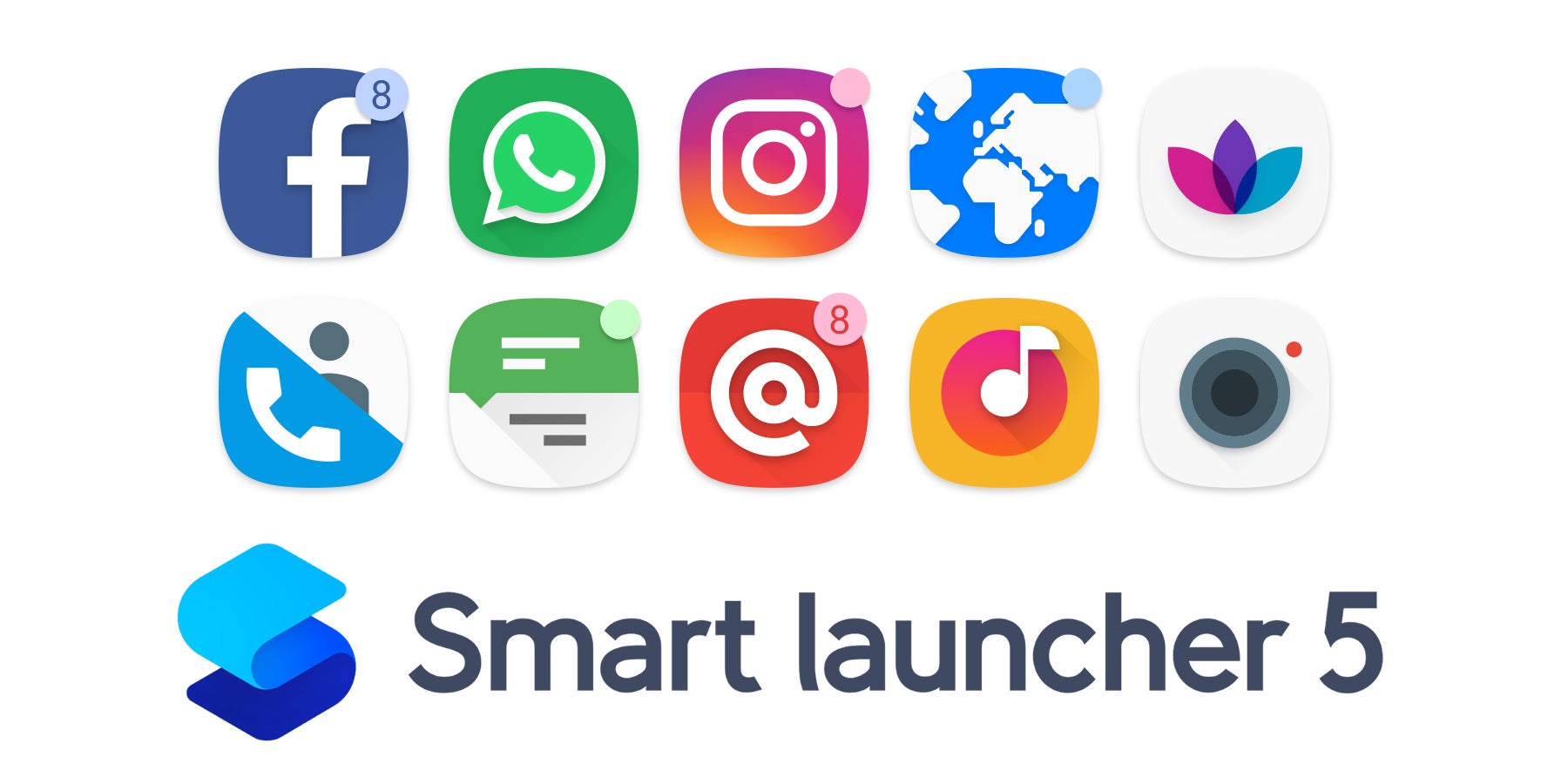 The changes are so numerous that v5.0 of the app can be considered similar to the previous Smart Launcher in name only. It has scored a dynamically-updating new two-row home dock that gets automatically populated with the apps you use the most. All of your apps are grouped up in 6 different categories in a separate screen to the left of the default one. You can choose how to bundle them, but in case the launcher's approach doesn't float your boat, you can easily retract to a more classical app drawer.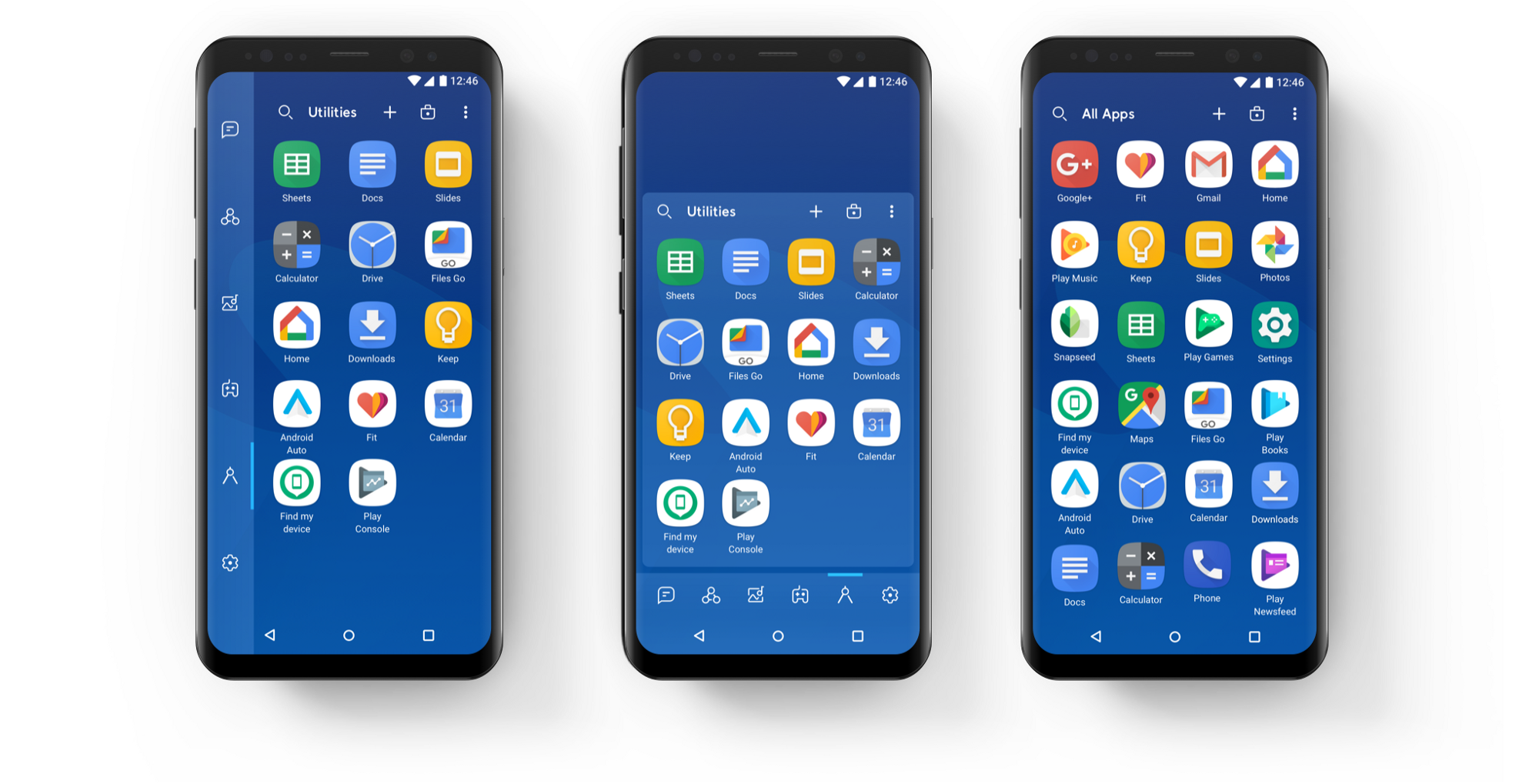 Smart Launcher 5.0's different app drawer layouts
But the visuals are what really set Smart Launcher apart. It now has a dynamic ambient theme that intelligently matches the color scheme of the launcher's elements in accordance with the colors of the wallpaper. There's also adaptive icon support for all devices that run Android 4.0 or higher, meaning that you can choose what uniform shape your icons should take. Speaking of icons, icon pack support is present, too, and so are aesthetic notification dots.
What's more, the new launcher introduces backward-compatible adaptive icons for any Android device that runs Android 4.0 or higher. Yet, if you don't like the uniform looks of the adaptive icons, you can always choose to run a more traditional and diverse old-school icon layout. Another small but cool new feature will allow you to sort your icons by color and achieve a much more uniform look for your interface.
The Google search bar box that you'd normally find unsightly plastered on your homescreen has been renamed to Smart Search and has been beautifully integrated into the dock.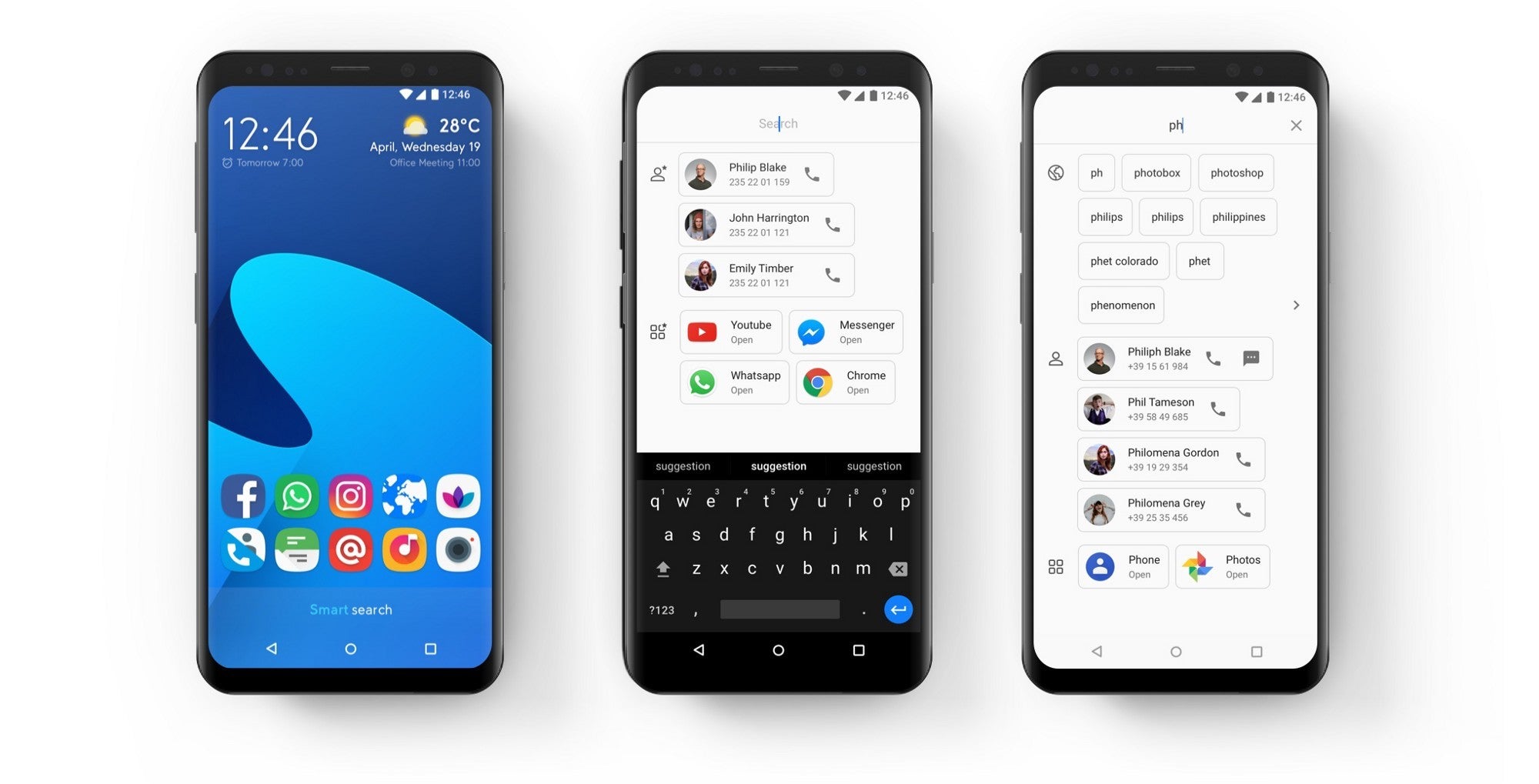 Smart Search blends well into the dock
You will find a cool new weather+clock widget at the top of your homescreen, which also takes a page off the Pixels' At A Glance widget and displays any upcoming calendar events you might have going for you.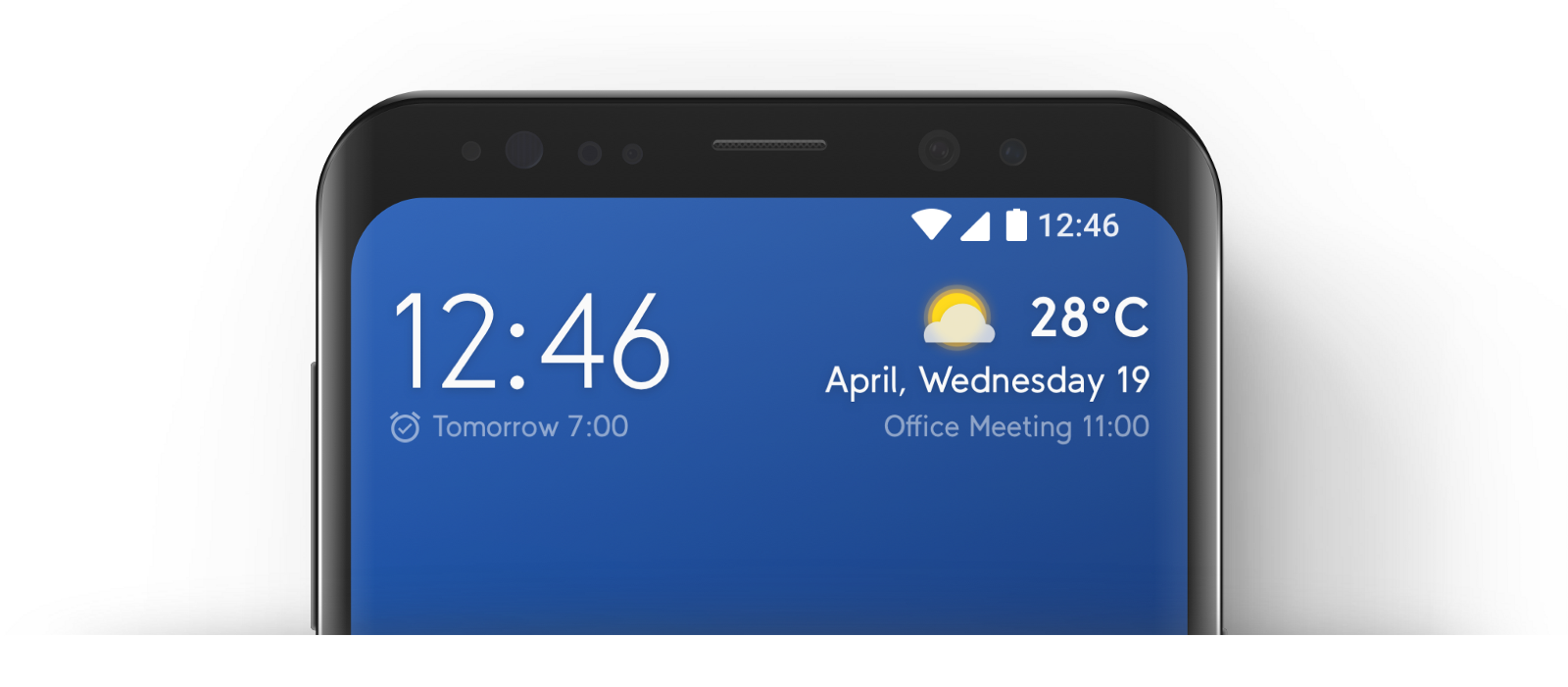 But that's just scraping the top. In case you want to see if Smart Launcher 5.0 is right up your alley, you can either wait for its early March official release or going in right now by becoming a beta tester. Note that you don't need to have Smart Launcher 3 Pro purchased, though it will unlock a slew of premium features. Yet, there are new ones that you will have to purchase in v5.0 as well, but we feel that it's worth it to do so.