Smaller OnePlus Two coming to market in the middle of next year?
19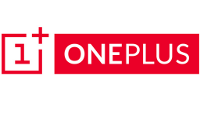 It seems strange to be talking about a sequel to the
OnePlus One
in light of the difficulties that the company has had marketing its value priced high-end phone. With some
controversial contests
and the invitation system (which is
soon about to end in favor of proper pre-orders
), it has not been smooth sailing for the OnePlus One. Still, during an AMA (Ask Me Anything) on Reddit, a pair of OnePlus team members leaked out some news.
The last we heard about a OnePlus One sequel was back in July. Back then, now retired leakster @evleaks
had tweeted that the codename of the OnePlus Two would be lettuce
. That dovetails with the first OnePlus handset, which is codenamed
bacon
.
According to the two OnePlus teammates, in response to requests from customers, the OnePlus Two might have a smaller footprint. The current model has a 5.5 inch screen and users are complaining about not being able to use the device with one hand. Possible screen sizes for the OnePlus Two could be 5.2 inches, 5 inches or 4.7 inches.
Will there be a OnePlus smartwatch? While the two OnePlus suits didn't come right out and say so, they did admit to testing products in different categories, but are not sure what they will eventually release. One thing seems certain, and that is we will see OnePlus turn to more traditional methods for selling its handsets, starting with the current OnePlus One model.
Thanks for the tip!
source:
Reddit
via
AmongTech