Slow Windows Phone, tablet progress hurts Microsoft CEO bonus
20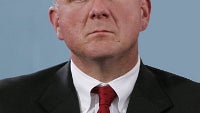 Microsoft has had a strong fiscal year overall, but you wouldn't know this from looking at phone and tablet sales alone. And Microsoft's CEO Steve Ballmer felt the company's board sentiment about this as he got only
half of the maximum yearly bonus
as Windows Phone handsets were slower than expected, tablets with the new Metro UI were still in the future and Windows sales slipped 2%.
Ballmer took a salary of $682,000, with a bonus doubling it to nearly $1.4 million. But the bonus could triple the base salary number had the chief executive successfully pulled the Windows Phone launch. Ballmer is one of the lowest-paid CEOs in the industry as the average chief executive gets $15.8 million.
He does however hold 3.95% of Microsoft's stock, which is valued at $14 billion stock making him the
world's 33rd richest
according to Forbes. So finally, the bonus doesn't mean that much in pure financial terms, but it delivers a message, an evaluation of his performance.
One excerpt of the board's decision summarizes Microsoft's yearly progress better than any official PR statement would. Here are the reasons for Ballmer getting a bonus, but not the maximum one:
- successful product launches including Kinect for Xbox and Office 365,
- enhancements to Windows Azure and Bing;
- continued progress positioning the company as a leader in the cloud and cloud-based infrastructure;
- key partnerships with Facebook and Nokia;
- significant progress in development of the next generation of Windows;
- work toward the successful acquisition of Skype;
- lower than expected initial sales of Windows Phone 7;
- the 2% decline in revenue for the Windows and Windows Live Division;
- the need for further progress in new form factors.
Despite the slow start of Windows Phone, Ballmer inked deals with Nokia and Skype, both strong aces in the company's mobile foray. How would you rate the extravagant CEO's performance?