Skype updated with improved audio processing, noise cancellation support
1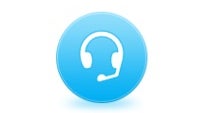 Have your Skype calls sounded especially clear lately? The Skype team detailed the different improvements it made to the application's audio processing engine in a blog post. It promises
"high quality audio no matter what kind of noise environment you're in"
by virtue of taking advantage of the multiple microphones found in most up-to-date smartphones. In the case of Microsoft's Lumia phones, the Skype and Lumia teams worked together to teach the app some interesting tricks.
When the user activates the front-facing camera to make a video call, the Lumia signal processing technology combines signals from all microphones to cancel ambient noise. This active noise cancellation works by filtering ambient noise frequencies using interference - a 180 degrees antiphase copy of the noise's sound waves gets juxtaposed against the original, causing the two waves to cancel each other out. This method isn't anything new, but it's great to see Skype taking advantage of it. It should be available on other smartphones as well, as noise cancellation is not exclusive to Lumias.
Another interesting feature uses the rear camera to pick up additional audio information. In Microsoft's example, the user who's chatting through the front camera shows on video a child playing piano by activating the rear cam. The microphones start picking up audio from the piano, but the user can still talk clearly.
Skype says that advanced audio processing is "just one of many updates" it's currently working on. In line with the brisk speed of mobile technology improvements and Satya Nadella's
"mobile-first, cloud-first"
mantra, Skype will be releasing software "on an extremely frequent basis, in smaller chunks". The company hasn't hinted what its next workings are, but from now on, you are expected to "maintain the most updated versions of Skype" as not to miss any new goodies.
If you haven't updated yet, the latest version of Skype with improved audio features on-board is available. We're not quite sure the noise cancellation works on desktop PCs, but then again, you aren't very likely to bring one to a piano recital, are you?
source:
Skype blog