Skype shows no signs of slow down as it reaches a 45M concurrent user peak
10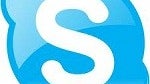 Skype turned nine years old in August, and it has been quite a ride for the internet service providing free over-the-internet voice and video calling, as well as instant messaging.
One might think that after being acquired by a behemoth like Microsoft, things might gum up the works a bit. However, it looks like the opposite is unfolding. Mobile apps for Skype are available for just about every mobile OS currently in use, iOS, Android, Symbian, Windows Phone, and even BlackBerry if you are a Verizon customer. Microsoft's buyout of Skype in 2011 set the stage for what is sure to be deep integration into Windows 8 which further set more expectations about what role Skype would play in Windows Phone 8. Skype's acquisitions of Qik and GroupMe may bear fruit in the Windows environment as well.
The integration with Windows 8 will add fuel to the growth of Skype. Just last week, it looks like Skype served a peak 45,469,977 concurrent users online. For 2012, the service is seeing an increase of 70% to date. That is a big jump from the growth rate in 2011 which was 30%. Imagine the calling minutes that will be logged for this year, considering the estimated 300-billion calling minutes in 2011. The company has been able to remain highly relevant through three acquisitions, eBay, Silver Lake and now Microsoft. That is not a bad path to walk after humble beginnings in Estonia.
Skype has arguably reached mainstream status. People use it to stay in contact with loved ones on long trips far away. Some folks use it for everyday communication, be it voice, video or instant messaging. Many businesses of varying sizes use Skype as well.
Click on the time-line below, use our magnifier and read more about the road Skype has traveled. If you use Skype, tell us your experience.
sources:
Skype
,
Skype Numerology Blog
via
TechCrunch