Sketchy leaked image supposedly confirms solid-state buttons on the iPhone 15
1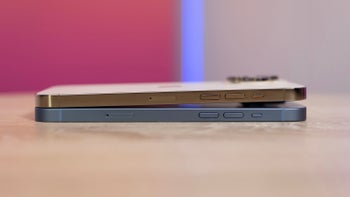 On this day, precisely 6 months ago,
Apple
announced the
iPhone 14
in all its glory, one of
the best phones to buy
at the moment. Thus, there is officially less than half a year until its successor, the
iPhone 15
, is unveiled. But this does not stop industry insiders from giving us a sneak peek behind the curtain.
Today, the latest rumor regarding Apple's flagship for 2023 surfaced on Twitter. User
@lipilipsi
, who is not a particularly well-known source, posted an image which supposedly showcases a number of iPhone 15 chassis. The sketchy leak was subsequently covered by MacRumors in
a dedicated article
.
The image raises more questions than answers, however. If the metal frames in the picture actually do belong to iPhone 15 models, this de facto confirms the transition of the latter to solid-state buttons. Nevertheless, this is where things start to get tricky.
According to most reports, only the iPhone 15 Pro and iPhone 15 Pro Max (or
iPhone 15 Ultra
) will feature solid-state buttons. Nevertheless, there are a number of reasons to doubt that the frames showcased in the image belong to Pro iPhone models.
Firstly, they have a matte metal finish. Historically, Apple's high-end iPhones have had a glossy finish, with only the lower-end models being matte. This contrast has been maintained in order to differentiate the more expensive iPhones by giving them a more luxurious and premium feel.
Granted, there are rumors that the high-end iPhone 15 models will be ditching the stainless steel body of their predecessors in favor of a titanium one. Still, based on the leaks thus far, we expect the Pro iPhones to feature a brushed finish, not the anodized black one showcased in the picture.
Additionally, speaking of colors, the frames are in Apple's Midnight shade, which is usually reserved for the company's less premium devices. Lastly, the camera bump seems to be more modest than what we would expect.
In short, solid-state buttons are still likely to come to the iPhone this year. Whether this image is further confirmation of that fact is another matter entirely.