Siri's co-founder has some big predictions
24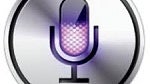 Love it or hate it, Siri's integration into the iPhone 4S was a game-changer. Dag Kittlaus, co-founder of Siri before Apple bought it, knew the technology added a whole new dimension to the smartphone realm, and indeed lay the foundation for virtual universal assistants that could be used anywhere and everywhere.
The folks at Forbes got to have lunch with him recently and Dag firmly believes that as virtual assistant, Siri, or similar technology continues to develop, so will it become an indispensable part of our daily lives. Of course that development will require programming an immense depth of understanding of all the facets in our society. Dag believes that in addition to reminding us about a scheduled appointment or booking a flight and hotel for us, Siri (and others) will also be able to handle tasks like ordering a new pair of jeans if we need it. To do this will require deep integration with all domains of commerce, but we can see that things are already headed in that direction.
Kittlaus had a few other predictions too. In addition to the virtual assistant that does everything, he also believes that we will see 3D printers, akin to the replicators depicted in the "Star Trek: The Next Generation" television series, and that they will be able to create food. Teleportation? That made the list too.
The final prediction seems oddly feasible, arresting whatever causes aging. Imagine being able to control how long you live. With all the genetic research that is going on, this seems a near certainty in our future.
Ah yes, imagine the good old days of the future. There you go, at the ripe age of 200-something, teleporting to your great-great-great-grandchildren's house for a perfect replicated steak dinner, while Siri nags at you to eat more vegetables. Is it heaven?
source:
Forbes
Recommended Stories