Siri vs Bing vs Google AI: experts score the most artificially intelligent assistant
46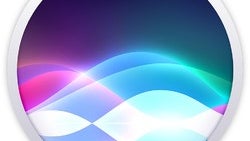 Talks about artificial intelligence and AR are all the rage in the Silicon Valley these days, and if you are looking for a fresh example, just
watch Google's Pixel products presentation
from the other day, which was peppered with those terms more than with specs for the actual gear it announced.
While most of the time these are just buzzwords for improvements in existing technology, scaremongering about the robotic overlords which will come to take our jobs, or simply "put a chip in it" undertakings, there are some useful consumer-oriented applications, like the virtual assistants in the form of Siri, Google or even Microsoft's Bing and Cortana.
How intelligent is the underlying AI technology that drives those digital butlers, though? Well, a team of researchers developed an IQ test for AI algorithms, and found out that Google has the most advanced one, with 47 points, which is about the intelligence of your average 6-year old. Siri scored 24, while Bing got 32 points on the AI IQ test.