Siri is well ahead of assistant competition; AI "powerusers" are actually outside the demographic you'd expect
25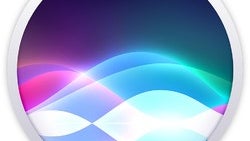 Voice assistants on our smartphones are still a bit of a niche — a lot of people out there either feel uncomfortable or unnatural when speaking to their phone, others don't trust the speech recognition algorithms enough and prefer to just punch in whatever it is themselves. But, with companies working hard to improve their proprietary AI over the years, there are those users that have come to trust and rely on their voice assistants.
According to a study by Verto Analytics, 43.8% of smartphones in the USA have some sort of AI app, which has been used in May of 2017. The voice assistants usually come on around commute times, right before or right after Google Maps is used, the study has found. That's no surprise, but here's the real shocker — while, on average, your typical user will use their assistant app of choice for about 12 minutes per month (spread across 10 sessions for the same period), the people that spend the most time talking to their AI are 52-year-old women — up to 1.5 hours per month.
The study goes on to outline how the most popular voice assistants are doing. Siri has seen a drop in its user base from May 2016 to May 2017 — it's down by 15% of its monthly userbase (about 7.3 million users). At the same time, Amazon's Alexa has seen a 325% increase in monthly users, going from 800,000 to 2.8 million, and Microsoft's Cortana has also seen a steady indease, from 200,000 to 700,000 over the same period.
Still, Apple's Siri is well ahead of the competition — it has 41.4 million people using it monthly, while its second closest competitor is Samsung's S Voice with 23.2 million users. With Bixby Voice taking its sweet time to launch in the US, that lead isn't going to be changing soon. However, Verto notes that the overall smart assistant niche has struck a plateau and while some AI apps are marking a steady growth, the sector is stagnating.
Recommended Stories