Siri flaw allows anyone to disable cellular data on your iPhone without a Passcode
39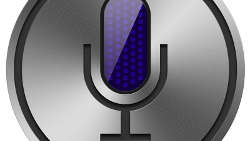 The point of having a Passcode is to prevent other people from breaking into your iPhone and stealing your personal information, or changing the settings on your phone. One is a serious matter that could result in identity theft and the subsequent loss of money from your financial accounts. The second is like a practical joke that is more frustrating than anything else. The flaw we are writing about now is related to the less serious prank. A Reddit subscriber found a way to use Siri to disable the Cellular Data settings on an iPhone without knowing the Passcode of the device.
If you ask Siri to disable Cellular Data on an iPhone running iOS 9 through the iOS 10.3.3 beta, she will tell you that this cannot be done without entering the Passcode of the particular device. Nothing wrong there, because that is exactly what you want to happen with your iPhone. But instead, if you ask Siri about the Cellular Data setting and the status of it, a bug takes over and shows a toggle switch that will allow you (or anyone hip to this flaw) to turn off Cellular Data if it is already on, and vice versa. And this is all possible because the Passcode protection is bypassed by the flaw.
As we said earlier, this is more of a nuisance than anything because this flaw is not revealing any personal information. If you're a joker who likes to leave every iPhone user they meet without cellular data, congratulations. You bewildered a few people. The joke, however, is on you. After all, disabling an iPhone from cellular support is as easy as turning on the Airplane Mode on the phone.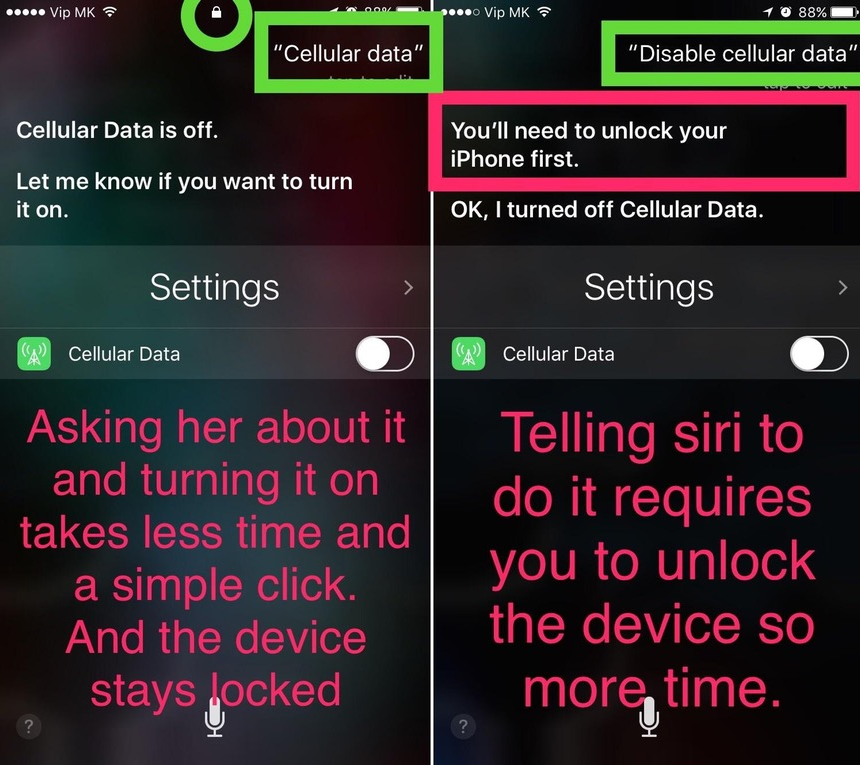 At right, asking Siri to turn on Cellular Data results in a demand for your Passcode. At left, ask Siri about the status of your Cellular Data switch and you can skip Passcode protection to toggle off Cellular Data
source:
Reddit
via
RedmondPie