Siri can now be legally ported to iPhone 4
38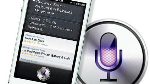 Siri has been
ported to the iPhone 4
already, albeit with mixed results, but the newest iOS update brings a big change in this effort, namely that it is no longer illegal to port Siri to the iPhone 4.
The issue had been that the ramdisks holding the system files for Siri had been encrypted, meaning that anyone who decrypted the files and pulled them out for other uses (such as Siri on the iPhone 4) were infringing on Apple's copyright (we'll withhold judgement on the rationality of said copyright). The newest update for iOS, 5.0.1, has non-crypted ramdisks, so the system files for Siri are free to be pulled out and used wherever they may, which of course means getting Siri on the iPhone 4.
So, Siri should be coming to the iPhone 4 relatively soon, and should work properly this time, because hackers won't have to work around all the troublesome roadblocks that Apple had put in place requiring unique identifiers from the iPhone 4S in order to connect to Siri servers. Of course, there's no guarantee that decrypting the ramdisks was intentional by Apple, or even that they will stay decrypted in future updates. But, for now it should lead to some fun projects involving Siri.