Shipping mistake in Malaysia allows woman to pay $13 for a Nexus 6P
14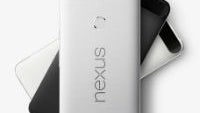 Some people are just unlucky. Take Ian Oz, for example. He's a gentleman living in Malaysia, who ordered the
Nexus 6P
from online retailer Lazada. Seems like a simple transaction, but someone in the fulfillment department screwed up big time. Instead of receiving a brand spanking new stock Android handset, Ian opened his package to discover six pairs of earrings worth $13 USD. He paid the equivalent of $625 USD for the Nexus 6P. By the way, we should tell you that Oz is not his real last name.
The earrings were supposed to be shipped to a woman named Irene Yeow, who most likely thought she had won the lottery when an expensive new handset was delivered to her in another part of the country. In the old days, Ian would have had to write countless letters trying to get the attention of someone at Lazada or Huawei. With social media, a well placed message can hit home within minutes. Ian posted on Huawei Malaysia's Facebook page and quickly got a response.
In his post, a slightly irate Ian places some of the blame on Huawei for selecting Lazada as an online partner. He tells Huawei that they have "lost a future returning customer." Huawei responded to his post on Facebook by turning over his message to the company's core fulfillment team, who will be speaking with Lazada about the incident. Once we hear from Ian about how this was resolved, we will let you know.
What we are really curious about is not what happens to Ian, but whether Irene Yeow gets to keep the Nexus 6P that she paid $13 for.
Thanks for the tip!
source:
HuaweiMalayasia
via
Soyacincau