Shift5+ is a modular smartphone that can run either Android, or Windows 10
9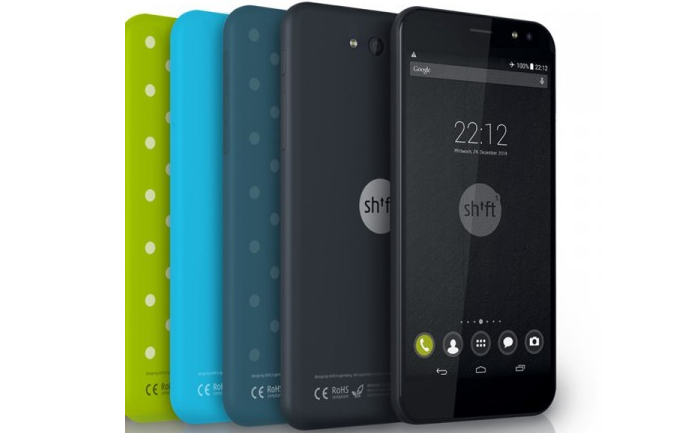 If you like the idea behind
Google's Ara project
, you may be interested in finding out that a relatively unknown German company is getting ready to release a handset that's based on a similar concept, being a modular smartphone. Shift is the name of said company, and the smartphone that we're talking about is called Shift5+ (pictured above).
According to its maker, the Shift5+ is its flagship smartphone, and will be available to pre-order starting December for €399 (around $342). It doesn't look like the Shift5+ is as customizable as an Ara phone, but Shift says users can easily swap its battery, display, and other important components, though it's not exactly clear how and for how much extra components will be sold. Anyway, base specs should include a 5-inch IPS display, a Qualcomm processor, at least 2 GB of RAM and 32 GB of storage space, 13 MP and 5 MP cameras (rear and front), and a battery with capacity up to 3000 mAh.
Interestingly, the Shift5+ can run either Android, or Windows 10. To be clear, you can choose between Windows 10 and Android when you're ordering the handset, but you won't be able to change between OSes after you get the phone (so this isn't a dual-boot device).
Unfortunately, Shift says that the Shift5+ won't ship before the third quarter of 2016. Is anyone willing to wait that long?
source:
Shift
(
translated
) via
Windows Central