Shattered iPhone 5 screens to be fixed at Apple stores using this contraption
40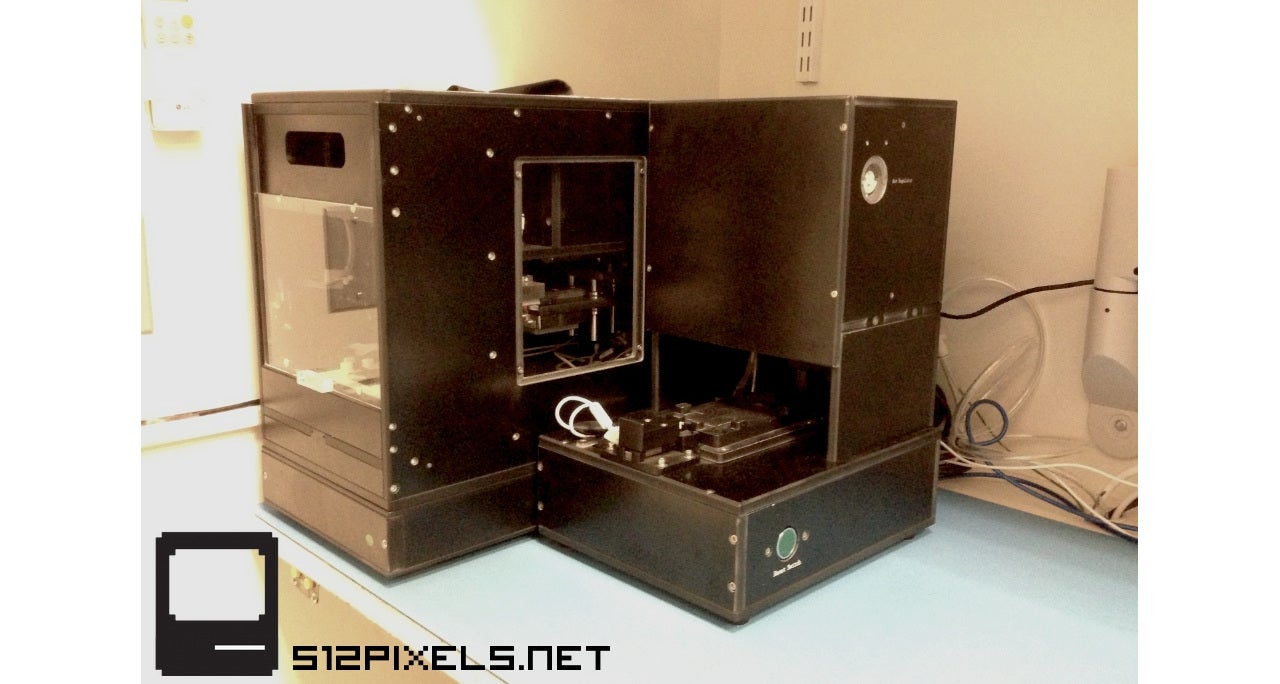 As we reported yesterday,
Apple is now fixing shattered iPhone 5 screens at its retail stores
instead of giving out replacement units. The service, which costs $49 for those who have AppleCare+ and $149 for those who don't, is comparable in price to what third-party
iPhone 5
repair services cost. However, the Geniuses at the Apple Store won't be opening damaged iPhones using tweezers and guitar picks. Instead, they'll be using a bit more sophisticated gear.
Well, make that
a lot
more sophisticated gear. The contraption you see in the photo is said to be an actual machine made for iPhone 5 display calibration at Apple Stores. With its help, the Apple Store staff will be able to execute iPhone 5 screen replacements in a matter of minutes. In fact, many of the stores have workers who are specifically assigned to handling iPhone 5 repairs.
Additional in-store repair services for the iPhone 5 are expected to be offered in July. These include fixing the smartphone's camera, buttons, and logic board.
Recommended Stories