Sharp begins mass production of 5-inch 1080p smartphone screens
55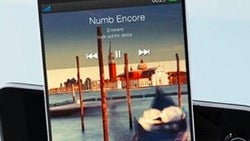 Sharp has now begun mass manufacturing of
5-inch displays with the stunning 1080 x 1920-pixel resolution
, resulting in an amazingly clear image with a pixel density of 443ppi.
That's the absolute highest smartphones have ever seen. Currently, the cream of the crop handsets feature a pixel density of at most 340ppi.
Great as it sounds mass production at Sharp is only the first steps and we're yet to hear from the big phone makers about a 1080p phone. Chinese Oppo was probably the first company from the smaller manufacturers to announce it will
bring a 1080p smartphone
. HTC is also widely rumored to be readying 5-inch 1080p smartphone (could it be the
HTC One X 5
?), and finally we've had rumors about a 5-inch Nexus.
Good news is that Sharp isn't the only manufacturer making this kind of high-resolution screens. LG has also kicked off production of a
1080 x 1920 display
of its own with high-performance in-plan switching (AH-IPS). Actually, LG is the one to claim a "first" for this kind of screens.
Whatever the first device with the new display is, it will definitely be a huge step for smartphones. The extra clarity would make it much easier to read text on your device, bringing to a level that's much less tiring for the eye. We'll keep you posted, so stay tuned.
source:
Sharp